Add music you love and enjoy it with
Bryan Ferry/Roxy Music - Street Life, Eg

Billy Joel - Greatest Hits Vol.2, CBS

OMD: The Singles, Virgin, 17

(CD Single), Streamline Records, 1

MOIRA'S GOLDEN OLDIE

The Best Of Little Anthony & The Impe, Roulette

The Essential Michael Jackson, Epic, 7

The Rolling Stones - Hot Rocks 1964-1, London

Hits Of 1971 & 1972 (Various Artists), Polydor

Cool Couples (Various Artists), Sanctuary

Now That's What I Call Quite Good, Go! Discs

The Partridge Family, Shirley Jones & David Cassidy

I Think I Love You

Have A Nice Day Vol.3, Rhino

GOBSMACKER #1

Kenny Rogers - The Very Best Of, Reprise

GOBSMACKER #2

Ultimate Country (Various Artists), Telstar

Fantastic 80's Disc 2 (Various Artis, Columbia

Albert Hammond

It Never Rains In Southern California

The Singer & The Song (Various Artists), Stardust, 2

R. Kelly

I Believe I Can Fly

Heart & Soul - 40 Smooth Soul Grooves, Polygram Tv

Fantastic 80's Disc 1 (Various Artis, Columbia
Pause for Thought

From Bishop Joe Aldred, of Churches Together in England

The 19th Century biologist Professor Richard Owen remarked, that 'there is no greater anomaly in nature than a bird that cannot fly'.

The norm is to fly, but some birds flap their wings along the surface of the water, some take flight only to escape danger, and some have become virtually wingless. In the case of the ostrich, unable to fly from danger, it has developed the ability to kick away its attackers.

These and other anomalous bird behaviours are said to be caused by disuse. For as I learned in Sunday School many years ago, God has given us talents, and 'if we don't use them – we may well lose them.

May-be it's because it chimes so much with our innate aspirational instincts, why American singer-songwriter R Kelly's 'I believe I can fly' has become so popular around the world. Human beings seem to know that everyone is born with the ability to fly, proverbially, based on their God-given gifts and talents.

But what we know also, is that for a range of reasons, some self-inflicted, others externally imposed, many never realise their full potential.

This week, August 17 to be specific, marks the birthday in 1887 of one of the greats in Pan-African history, the mercurial Marcus Garvey.

A Christian, Garvey recognised the lasting effects of an ungodly slave movement that dehumanised African people. He concluded that the road to rediscovery of selfhood starts with self-love. For Garvey, if the descendants of the enslaved were to rediscover their ability to fly, they needed to embrace the self that had experienced rejection and caused some of their wings to lapse into disuse.

But the process of learning how to fly again after four-hundred years of disuse is a long and drawn out affair, which may not be realised fully in a life time. Patience, determination and faith are required, so that in the words of Isaiah the Old Testament prophet, in time 'those who wait for the Lord shall renew their strength, shall mount up with wings like eagles, run and not be weary, walk and not faint'.

Such faith is always accompanied by action that brings about change. So, together we work towards a time when a human being born anywhere in our world, who does not achieve their full potential, is as anomalous as a bird that cannot fly.

Today's Show: Please Please C'mon Please, For Me!

Today's show was dedicated to anyone who promises to tune into BBC One at 7:00pm tonight

Today's Show Starred:

John Dale from the West Midlands who completed his first composition on the ukulele

Janey Cook from Plymouth who turned forty

Julia Wood from Cheshire who is celebrating a collective 200 year birthday with her family

Anna Stainer from Woodfors who learned circus skills

Anya Hayden from Northampton who went llama trekking

Jill and Eric Stevens from High Wycombe who made today's Mega-Phone-Call

Dick Strawbridge, Christine Hamilton and Lisa Faulkner who talked Masterchef

Kriss Akabusi who is a national treasure and our very own Sporting Challenge referee

Francesca from Maidenhead who picked today's Gobsmackers

Bishop Joe Aldred who gave us some wise words

Malcolm Roberts from St Helens who said "ewwo"

Polly Corker from Surrey who said "Heello"

Sue Boyle from Hertfordshire who said "hello, hello, HELLLOOO"
BBC Playlister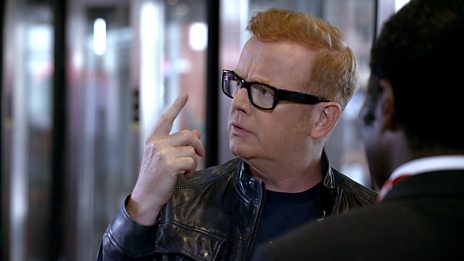 Chris has a song stuck in his head - but what is it? That's why he needs BBC Playlister!
500 WORDS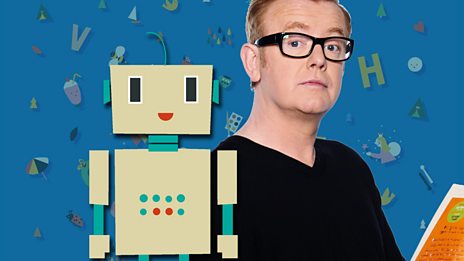 Featuring celebrity videos and top writing tips!
Free download
Catch up with the latest Breakfast fun with Chris Evans. Hear the best stories and the biggest…