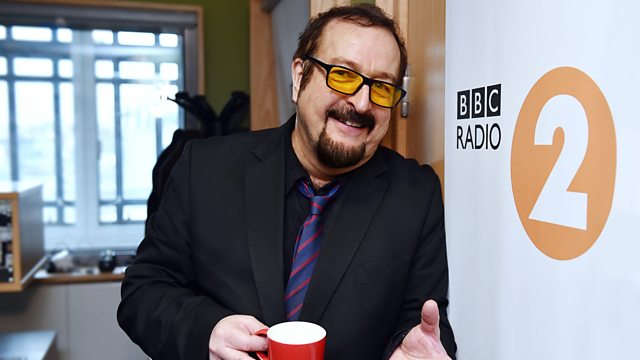 Cameron Macintosh, Edgar Wright and Michael Cera
It's Thursday on the Big Show and A Level results day. Steve, Tim Smith and Janey Lee Grace return with some more impressive head-scratching exam-based Factoids including the first ever exam in 1858, which featured the question 'name in order the wives and children of Henry VIII' and how many pupils were caught cheating last year.
The team chat to theatre impressario Cameron Mackintosh about the 25th anniversary of musical stalwart Les Miserables, and 22 year old Hollywood actor Michael Cera & 'Spaced' director Edgar Wright - who are the star and director of new blockbuster Scott Pilgrim Vs The World.
This afternoon's Oldies are chosen by Pauline Smith in Yealmpton in Devon - who treats us to some gems from Maria Muldur, Roberta Flack and BJ Thomas.
And in today's top-notch Talkie bits, the team discuss the possible sculptures that could be occupying the fourth plinth in Trafalgar Square including a giant Battenberg cake made out of bricks, a huge blue chicken and a church organ which plays music when anyone uses the cash point installed in it.
Plus, three hours of toe-tapping tunes including thirty minutes of classic Non-Stop Oldies, and the latest lifestyle and entertainment headlines and top notch Talkie bits.
Last on
Today's Most Popular Tracks
Most added tracks from this show
How to download Serious Jockin'