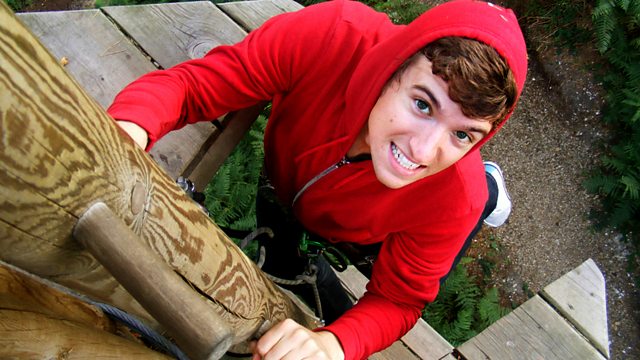 Monday - In for Scott and up in the trees
While Scott's on in the morning, Greg's sitting in for him in the evening, so he's got his lunchtimes free.
Scott's spotted this and is making Greg use the time for something a bit more exciting. Greg's first challenge is to confront his fear of heights. As it turns out, Greg is REALLY scared of heights. Seems you never quite know what a wimp you are until you've climbed 30 foot up a tree.
All the usual Greg mischief is still on. There's a Best Bit Of The Radio From Yesterday and some interesting stories about something boring - today's it's microwaves.
Plus, an intriguing rumour about Calvin Harris, Madness and a portable toilet and a look ahead to tonight's profile on Arcade Fire.