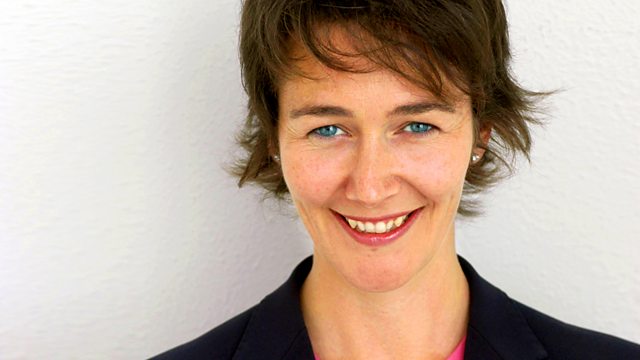 15/08/2010
Jane Little with the religious and ethical news of the week. Moral arguments and perspectives on stories, familiar and unfamiliar.
As Australia prepares to go to the ballot box we hear about the role Christian groups are playing in challenging the major parties at the polls, including a British born priest who is standing against the self-declared atheist Prime Minister Julia Gillard. The BBC's Phil Mercer joins us from Australia.
Peter Lawrence last saw his daughter in March 2009. She has been missing ever since. As the police announce they are scaling down what they've defined as a suspected murder inquiry, we talk to Peter about how his faith has been severely tested during the past eighteen months, but not lost. There is a police hotline for members of the public to contact police with any information relating to the case - the telephone number is: 01609 768 181
Deep in a dense forest in Masham stands Yorkshire's own Stonehenge. Not the work of an ancient sect but erected in about 1820 by dilettante William Danby. Within the large circle of stones, there are altar like tables and even a cave in which Danby is said to have had a hermit to live in. As part of Follies series Geoff Bird has been to take a look.
Matt Wells reports from America on a wave of Islamophobia which is sweeping the country ahead of local and mid-term elections.
With little over a month to go before Pope Benedict's historic visit to the UK, thousands of tickets for key events are being returned to organisers because dioceses are finding less people than expected want to go. We ask the Papal Visit Coordinator what's going on.
If you go down to the Lakes on Monday you'll be in for a big surprise, as Hindu pilgrims descend on Bowness in colourful procession and, unexpectedly, a Hindu bag-pipe band. We hear how the South Lakeland beauty spot became a sacred place for these Hindus.
One effect of the recession has been an increase in the value of certain metals which has resulted in church buildings being targeted by thieves for their lead roofs, wrought iron and even church bells. Trevor Barnes reports from one roofless church as it copes with a spate of thefts and asks what can be done to repair and protect Britain churches.
We discuss the fallout of Pope Benedict's refusal to accept the resignations of two Irish Bishops who offered to step down in the wake of the investigation into child abuse by priests in Dublin with Michael Kelly, Deputy Editor of the Irish Catholic newspaper.
E-mail: sunday@bbc.co.uk
Series producer: Amanda Hancox.
Last on