Add music you love and enjoy it with
Take A Break (Various Artists), Columbia

Light Years - The Very Best Of ELO, Epic

Mika

Blame It On The Girls

(CD Single)

MOIRA'S GOLDEN OLDIE

The Best Of Rod Stewart, Warner Bros

Soul Years: 1984 (Various Artists), Knight Records

The Greatest Love Vol.2 (Various), Charisma

The Jacksons

Shake Your Body (Down To The Ground)

Rhythm Divine 2 (Various Artists), Dino

GOBSMACKER #1

Young at Heart (Various Artists), Reader's Digest

GOBSMACKER #2

Million Sellers Vol.16 - The Seventie, Disky

Bee Gees - Their Greatest Hits, Polydor

Keane and K'Naan

Stop For A Minute

(CD Single), Island, 1

Hey Hey It's The Monkees Greatest Hit, K-Tel, 5

True Brit (Various Artists), Polygram Tv
Today's Show: Experience Is Not What Happens To You, It's What You Do With What Happens To You

Today's show was dedicated to anyone who has something cheeky lined up for later.

Today's Show Starred:

"Megamoose Megan" from East Sussex who is having a five-friend sleep over

Susan Williams from North Wales who has been reunited with her wedding ring

Ian and Rosemary Ferguson from Bournemouth who are on the road to Slovenia

Naomi Hixon from Pebmarsh who went to Buckingham Palace

Charlie White from Spondon who went through the Channel Tunnel

Doreen Blackwell from Clacton-on-Sea who picked today's Golden Oldie

Mike and Christine Wickham from Telscombe Cliffs who made today's Mega-Phone-Call

Dr Chris Idzikowski who is the Director of the Sleep Centre in Scotland

Nick from Harling who chose today's Gobsmackers

Rabbi Pete Tobias who gave us some wise words

Wendy Walker from Leeds who said "he he he heeellooo"

Doug Pugh from Herne Bay who said "Ello Geezer"

Tracey Carline from the West Coast Of Scotland who said "Hee-llooo"

Pause for Thought

From Rabbi Pete Tobias, of the Liberal Synagogue, Elstree

Tonight there's a new moon – a significant one in the Jewish calendar, because it's the start of the last month of the year – next time the new moon appears, it'll be the Jewish New Year.

It's traditional for the ram's horn –which sounds remarkably like a vuvuzela – to be blown every weekday during this month. It's to encourage us to take some time out for reflection and contemplation, to prepare for the period of repentance that the New Year will herald.

Rabbi Eliezer once said that we should repent one day before our death. His followers challenged him, asking, 'But we cannot know which is the day before our death!' to which Eliezer replied 'Then we should repent every day!'

Judaism talks a lot about repentance at this time of year, which conjures up images of admissions of guilt and grovelling apology. In fact the Jewish word for repentance is t'shuvah which actually means returning, going back to the correct path. In other words it's not about what we say to God, it's about what we say to ourselves and how we redirect our lives.

So we blow the ram's horn during the month that starts tonight to encourage us to think about things we have done that have caused us to stray from the path of our lives in the past year, and to contemplate what we need to do to make t'shuvah, to return to the correct path and become the people we can and should become.

It's not about setting ourselves unreasonable targets. Another rabbinic story makes that clear. A rabbi called Zusya explained to his followers what would happen when he came into the next world and was called to account by God. 'God will not say to me "Zusya - why were you not Moses?" God will say to me "Zusya – why were you not Zusya?"'

I think that all faiths have some kind of mechanism to remind us of our failings. Religion has always been pretty good at guilt. The important thing, I think, is not to become bogged down by a sense of failure, but simply to recognise the occasions when we have strayed from our life's path. Then we can try to make our way back to that path in order to continue the journey towards becoming our true selves.
BBC Playlister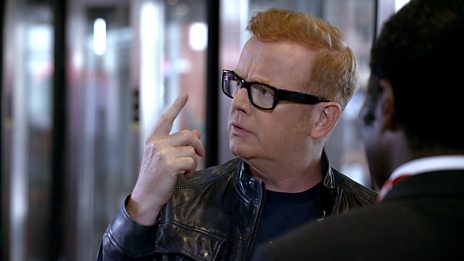 Chris has a song stuck in his head - but what is it? That's why he needs BBC Playlister!
500 WORDS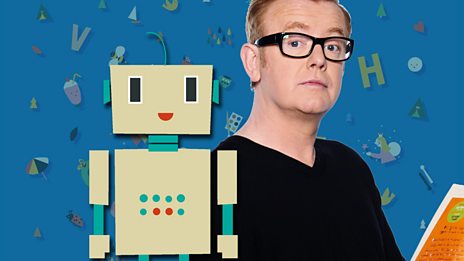 Featuring celebrity videos and top writing tips!
Free download
Catch up with the latest Breakfast fun with Chris Evans. Hear the best stories and the biggest…