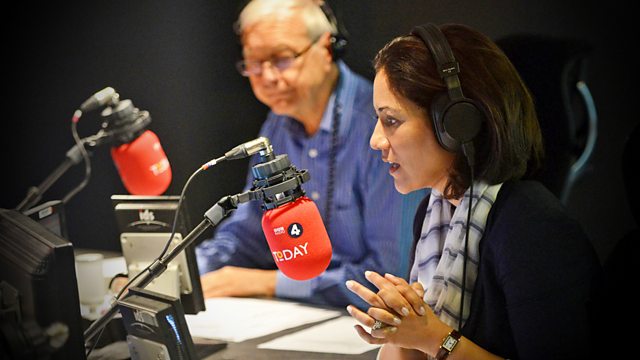 16/08/2010
Morning news and current affair with John Humphrys and Evan Davis including:
07:50 Is it too easy to get an A-level?
08:10 Sir Alan Budd on his quick exit from the Office for Budget Responsibility.
08:50 What makes for good presenter chemistry?
Last on
So you think you know the Today programme?