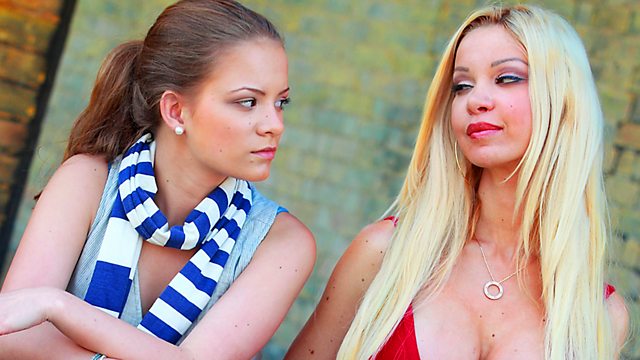 Glamour Models, Mum and Me
Documentary which offers intimate access to the extraordinary relationship between plastic surgery-obsessed glamour model Alicia Douvall and her surprisingly well-balanced 14-year-old daughter, Georgia. Should Georgia follow her mum's advice and become a surgically-enhanced glamour model, or should she finish her education and get a proper job?
Alicia is having therapy for body dysmorphic disorder and a past she would rather forget. Georgia dotes on her mother, but must she emulate her? She would rather get on with her chemistry homework. When Alicia's breast implant collapses on the plane, Georgia finds herself stuck in America, nursing her mother through reconstructive surgery and missing out on school. The unforgettable trip changes both their lives, and forces Alicia to have an epiphany about Georgia's future.
Part of The Adult Season on BBC Three.
Credits
| Role | Contributor |
| --- | --- |
| Executive Producer | Jes Wilkins |
| Executive Producer | Jes Wilkins |
| Producer | Anna Keel |
| Producer | Anna Keel |
| Director | Anna Keel |
| Director | Anna Keel |