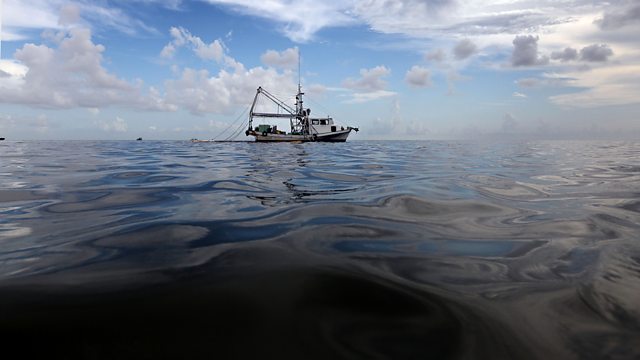 What Now for BP?
BP has set aside over £20bn to cover the costs linked to the oil spill in the Gulf of Mexico. The write off left the company with a loss of over £11bn for the three months to June - the biggest quarterly loss of any UK company. BP has also confirmed that the chief executive Tony Hayward will leave his post in October.
In a special hour long programme Declan Curry asks: What Now For BP?
With the chief executive going, we hear from the Chairman of BP. We ask if the company can move on, get the view from Washington and hear from the people of the Gulf of Mexico still dealing with the effects. Plus are we all going to have to get used to a world without enough oil?