Add music you love and enjoy it with
The Beatles - A Hard Day's Night, Parlophone, 3

The Beatles : 1967-1970, Apple, 7

Moira's Golden Oldie

60's Number Ones Vol 1, Old Gold, 1

(CD Single), Lava/Atlantic

Blondie

Heart Of Glass

Billboard Top Hits: 1979 (Various), Rhino, 13

The Faces

Stay With Me

Glam Crazee - Various Artists, Virgin

Phil Collins

(Love Is Like A) Heatwave

(CD Single), Atlantic, 1

Ian Dury

and

The Blockheads

Hit Me With Your Rhythm Stick

Fantastic 70's (Various Artists), Sony Tv/Columbia

Gobsmackers #1

The Undertones

Teenage Kicks

Beautiful Game (Various Artists), Universal

Gobsmackers #2

The All Time Greatest Rock Songs ..., Columbia

That's Rock'n'Roll (Various Artists), EMI

The Definitive Simon & Garfunkel, Columbia

Johnny Cash - Man In Black, Columbia

(CD Single), Twisted Nerve
Pause for Thought

From Nick Baines, Bishop of Croydon

I got back from holiday a couple of days ago and yet haven't really had time to relax. Yesterday I was preaching in the chapel of the Royal Military Academy at Sandhurst – which was probably down to bad diary planning - but it was a great opportunity to meet new people and get an insight into their world.
Actually, it's quite a poignant time to be engaging in any way with the armed forces. Almost every day – even this very weekend with the murder of ten unarmed medics – we get the awful news of more deaths and other casualties in Afghanistan and wonder how the families are coping with this appalling rupture of their world. Parents lose their children and children their fathers... and, despite all the bravery and commitment, then have to listen to commentators questioning why we are still out there in Afghanistan. I know it's a complex debate and opinions differ, but when recently I asked how we will know when we have 'won' the war, I didn't feel I got any convincing answers.
Well, this was in my mind as I stood in the chapel and read the hundreds of names of those from Sandhurst who had died in battle over many years. These were young people whose lives lay ahead of them and who, with courage and determination, went off to serve their country regardless of their own feelings about the conflicts they were to be involved in.
What hits you, though, is the knowledge that every name on that wall is a life. The name had a face and a voice – came from a place and a family – had hopes and fears, a future that wasn't to be. Each of these was a person whose loss has torn families and communities apart in grief.
But, is that all that can be said about them as we stare at the names? Well, I don't think so. Right at the beginning of the Bible we read that human beings are made in the 'image of God' – and it is this that makes every individual special, valuable, important. Like on our town centre war memorials, the names may – as U2 put it – 'bleed into one' for observers like me; but that doesn't take away for one moment the fact that God knew, loved – even died? – for the person behind each name.
I will keep on praying for those out there who put their lives on the line in order that in the future other names might not have to be added to the list.

Today's show was dedicated to anyone who can feel the flutter of butterflies coming on!

Today's show was entitled "Do whatever you have to do to tick this day off as a win!"

Today's show starred:

Gwen Banks from Nottinghamshire who is celebrating her first birthday today

Paul Durham from Oxfordshire who has just finished re-spraying two Robin Reliant cars

David and Julie Arden from Cambridgeshire who are off on holiday to Rhodes

Russ Cooper from Portsmouth who chose today's Golden Oldie

Explorer Sea Scout leader Katie Pegram made today's Mega Phone Call

Maureen Lipman who was today's Mystery Guest

Andy Willis from Wales who chose the Gobsmackers

Nick Baines, the Bishop Of Croydon who gave us reason to Pause For Thought

Victoria Jackson from Peterborough said "Helloooo"

Joe Madden from Edinburgh said "Well Hello Boys and Girls"

Molly Pritchard from West Bromwich said "Hello Doris!"
500 WORDS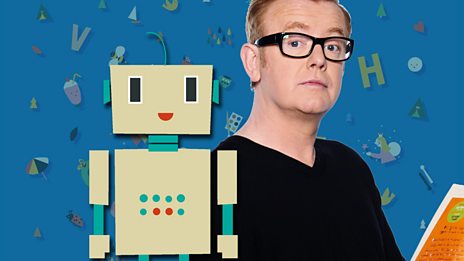 Featuring celebrity videos and top writing tips!
Free download
Catch up with the latest Breakfast fun with Chris Evans. Hear the best stories and the biggest…