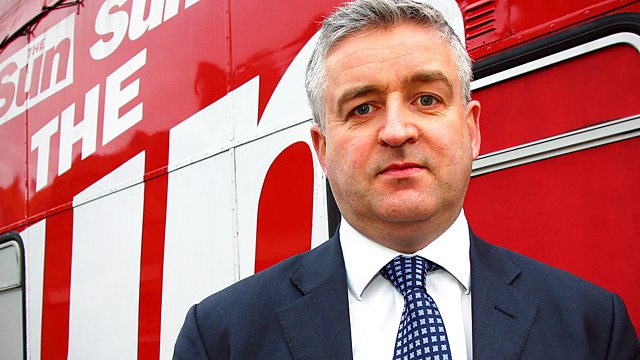 11/08/2010
Listen in pop-out player
'Crazy' and draconian' is how The Sun describes Southampton Football Club's decision to exclude press photographers from its ground. Managing Editor of The Sun Graham Dudman tells Robin Lustig why his paper is refusing to print the name of the club. Southampton FC say they are merely protecting their commercial interests.
If you've got a question, why not ask 500 million people for the answer? We look at Facebook's latest idea for connecting us all to each other.
We reveal why the media suddenly seems to be awash with stories about a spate of job opportunities in South Australia - were you tempted to apply to be a shark tagger or a penguin home remodeller?
And, has media coverage of the trial of former Liberian dictator Charles Taylor fallen under the media spotlight for all the wrong reasons?
Last on