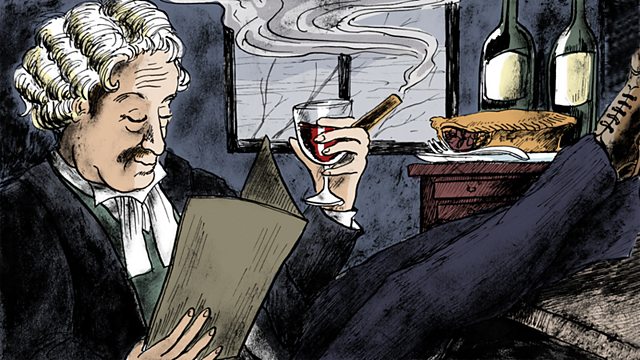 Rumpole and the Eternal Triangle
By John Mortimer.
Dramatised by Richard Stoneman.
When Rumpole and Hilda attend a concert performed by The Casterini Trio, Rumpole is surprised to be approached by Elizabeth Casterini - the trio's beautiful violinist. Rumpole falls for her charms. But then, the Trio's cellist, Tom Randall is murdered.
Elizabeth's husband Desmond was supposedly suspicious of Randall's feelings for Elizabeth. And, since he owned the gun that was found by the body, Desmond is arrested. Flattered by Elizabeth's seductive pleas, Rumpole agrees to defend Desmond at the Old Bailey. But there, Rumpole's admiration for Elizabeth rapidly begins to wane.
Older Rumpole ..... Timothy West
Young Rumpole ..... Benedict Cumberbatch
Hilda/Dorothy Clapton ..... Cathy Sara
Elizabeth Casterini ..... Faye Castelow
Desmond Casterini/Henry ..... Adrian Scarborough
Bonny Bernard/Peter Matheson ..... Matthew Morgan
Claude Erskine-Brown/DS Straw ..... Nigel Anthony
Sam Ballard ..... Michael Cochrane
Oliver Oliphant/Barman ..... Geoffrey Whitehead
Christopher Peek/Waiter/Usher/Alfred ..... Stephen Critchlow
Directed by Marilyn Imrie.
A Catherine Bailey production for BBC Radio 4.
Last on