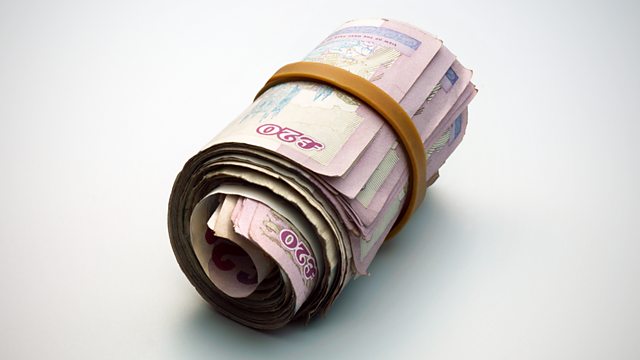 Two people from different generations discuss society's changing attitudes to money.
The series takes a look at how our relationship with money has changed in the last 50 years. The series covers the lifespan from our earliest encounters with pocket money, to our views on money as we face retirement. With ever more complicated ways of managing money and shifting attitudes, what changes have been seen in our society over the last 50 years?
Two single fathers from different generations discuss their family's experience of the benefit system. Stuart currently looks after his 14-year old son who has special needs and gets all kinds of benefit including disability allowance. His friend Kevin - now a grandfather - has had two children in different marriages and a range of experiences as a single parent.
Producer: Laura Parfitt
A Juniper Production for BBC Radio 4.
Last on