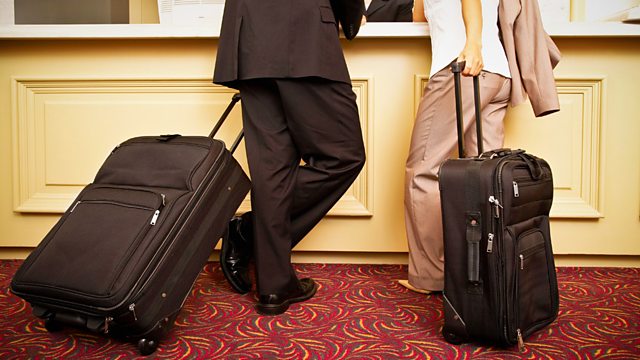 13/08/2010
Listen in pop-out player
Profits at the big travel companies are down but bargains for the consumers have never been better. Some holidays packages are being offered at discounts of up to 70% off.
And once you get on that holiday what happens when you turn up at a hotel to be told that the room you booked and paid for has already been filled.
And before you what about your holiday jabs - are they important or can you travel without them.
As the countdown to the 2010 Commonwealth Games in India approaches we ask if the Brand has been compromised? The Games have already been mired in numerous controversies, allegations of corruption and delays in meeting deadlines on construction projects. Many now believe that the Brand is compromised and may never recover. So what has happened and what is the future for 2014 in Glasgow? ?
Experts at Plymouth University say man-made Boscombe reef is sub-standard we find out why and whether this marks the end of the reef. And we look at how the credit crucnh has affected one family.
Billy Ocean is doing it. So is Beverley Knight. They are among the musicians selling their recods on the QVC Shopping Channel.
Last on