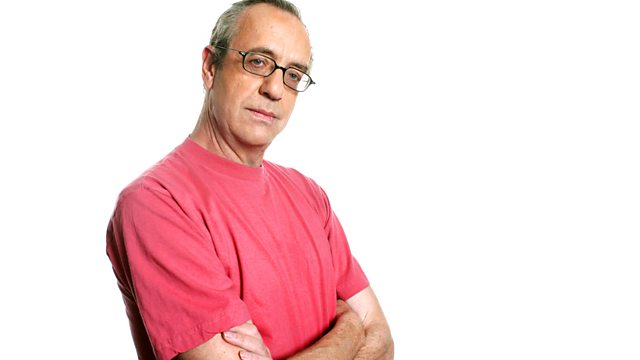 Yodel-Ay-Ee-Ooo: Arthur Smith and the Global Yodel
Despite its reputation of being somewhat naff - people love the yodel. Waka Waka, Shakira's official Football World Cup song, listened to and watched by millions, begins with a rousing yodel. And when performers such as Shakira yodel in concert, the crowd always goes wild.
Arthur Smith investigates - and attempts to rehabilitate - the art of yodelling, hearing from practitioners and aficionados along the way. He finds out that, as well as in the Alps, there are yodel traditions in Africa - among pygmies, for instance, and that they also love to yodel in Korea. The Dutch DJ Bart Plantenga, who has written a guide to the secret history of yodelling around the world, recounts how the yodel reached America, becoming essential not just to country music but jazz (even Satchmo yodelled) and rock, and made its way back to Africa, where the Kipisa tribe sing the praises of Jimmie Rodgers, whom they revere.
Arthur discovers the connection between yodelling and dub reggae - it's all in the echo. Maria Schneider, an Australian operatic soprano speaks about yodelling the classics, and Frank Ifield reveals how he became a yodeller by Royal Appointment. British yodel aficionado Paul Hazell traces the development of yodelling as a competitive sport - speed yodelling. And let's not forget avant-garde jazz yodeller Phil Minton, who has a novel idea about the origin of the yodel which involves the way people speak in Devon.
On the way Arthur talks to Jean Abithol, a leading French speech therapist who has observed what happens when people yodel with miniature cameras inserted through their noses. Jean gives Arthur a yodelling lesson - and Arthur tries yodelling out on the crowd in the cabaret tent at the Glastonbury festival.
Like rhinestones glinting on the shirt of "the yodelling cowboy" Kenny Roberts - from whom we also hear - Arthur decorates his programme with bizarre and beautiful yodel facts. These include the yodeller who lost his radio show in the war because the authorities thought he was sending messages to the Nazis; a yodelling ban to prevent Swiss soldiers suffering from homesickness; and how Tarzan's yodel saved Johnny Weissmuller from Cuban revolutionaries.