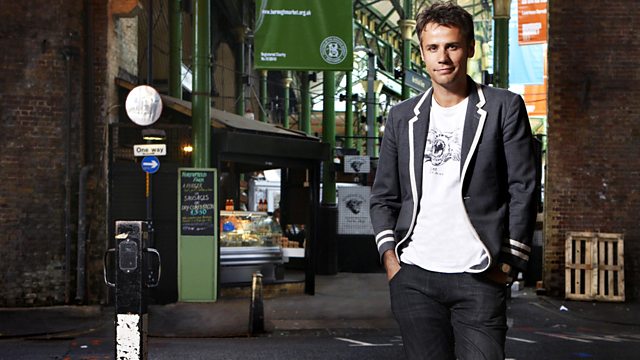 26/07/2010
Richard talks to Benedict Cumberbatch about his role as Sherlock Holmes in BBC One's new Sunday night drama 'Sherlock', the stand-up comedian Jack Whitehall talks about the Edinburgh Festival and appearing in Channel 4's 'Stand Up for the Week' and Nick Cosgrove looks at the new owner of Channel 5 - Richard Desmond - in Cosgrove's People.
Richard also talks to the director of 'Get Carter', Mike Hodges, about the demolition beginning today in Gateshead of the multi-storey car park featured in the movie, and the abolition of the UK Film Council.
Richard takes a look at the new music downloading site from one of the UK's biggest music retailers, HMV, and in a review of this week's TV the Telegraph's Benji Wilson and the script writer Tess Morris join Richard to look at BBC One's 'John Bishop's Britain', Channel 4's 'Amish: The World's Squarest Teenagers' and BBC One's new Sunday night drama 'Sherlock'.
Last on