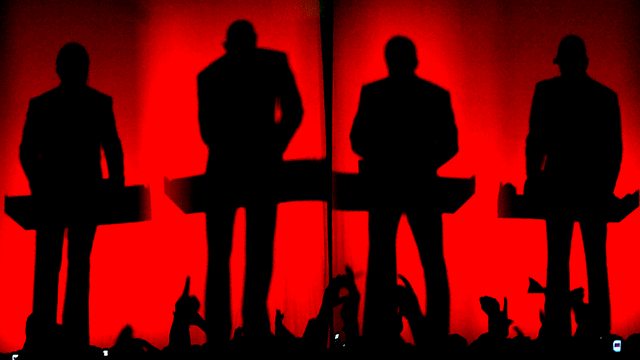 Listen in pop-out player
As the BBC 6 Music Prom explores the borderlands of classical music, with the pioneers of a new generation of musicians who draw on contemporary electronic influences, there another chance to hear Andrew Collins presenting a four-part series on electronica.
In the final part of the series, Andrew gives us a glimpse of the electronic future as it appeared to him in 2004 when this seires was made.
As electronic music reaches maturity, new artists are going back to the original synthesizers and mixing them with the most up-to-date technology to create new fusions.
Computers rule the planet and music. You no longer need to be a musician to make music, you can be a programmer. And vintage instruments can be re-created on your laptop.
Electronics have also become sophisticated in the live environment, with bands like Radiohead sampling and replaying vocals during a live track.
You can buy a software singer and guitarist for under £200 each. Have we finally created Kraftwerk's Man Machine?
Last on
More episodes
Next
You are at the last episode