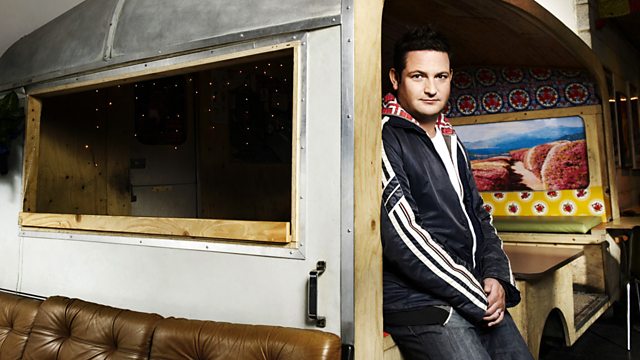 The Wedding Present
Hey early risers! The mornings are lovely and light, so come and join 6 Music's secret society of cool music and daft chat.
After Hawk attended a friend's wedding yesterday afternoon, you shared your wedding music and stories with 6 Music's genial early breakfast host, and his long-suffering producer, Slev. Be prepared for some toe-curling stories, including an elderly relative dying after dancing with the groom to walking down the aisle to Angry Anderson.
There was more Weston-super-Mare chat due to the virtual seaside trip coming up on Friday. Who knew that it was home to a lambretta museum?!
The 5.15 was a 'buy-one-get-one-free' offer from the Hawk (of course) who played Nirvana, and then Stephen Stills a little bit later. Jay had the weather, and promised to bring his guitar in tomorrow, the Rockbook Files was all about The Wonder Stuff, and of course with all the talk of weddings this morning the show's big finish was a play of Under My Thumb by The Rolling Stones.
Last on