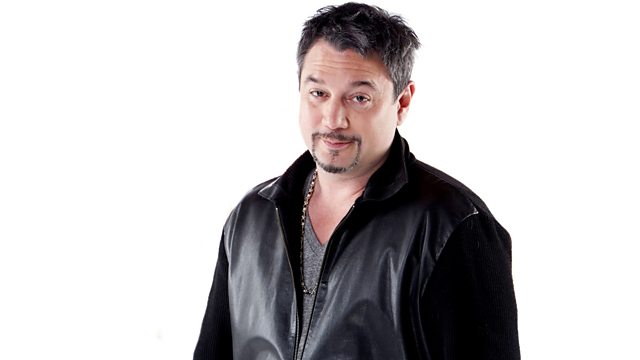 25/07/2010
Fun Lovin' Criminal Huey Morgan talks to Mark Mothersbaugh from one of his favourite ever bands, Devo.
Following the release of their first album for three decades 'Something For Everybody' Devo's Mark Mothersbaugh meets Huey Morgan. Mega-fan Huey chats to Mark about the Devo philosophy and style from their visionary debut Q: Are We Not Men? A: We Are Devo to the present day.
DJ, remix-artist Jaguar Skills continues his extra special residency in 'Sharing Is Caring' with a hip hop mash-up hosted by his 50s voiceover guy!
Also on the show Huey spins an eclectic mix from his personal record collection spanning hip hop, reggae, soul, punk and rock and puts the needle on the record for a listener in Vinyl Fetish.
Last on