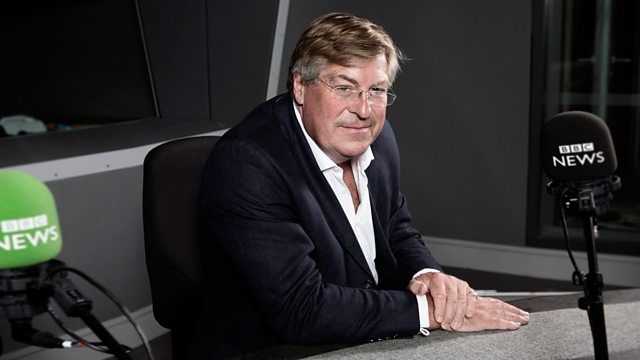 01/08/2010
Edward Stourton with the religious and ethical news of the week. Moral arguments and perspectives on stories, familiar and unfamiliar.
It's being billed in the US as the "wedding of the decade", between Chelsea Clinton and her Jewish boyfriend Marc Mezvinsky. More than five hundred guests will attend but secrecy still surrounds the ceremony as most Rabbi's will refuse to partake in an interfaith marriage. And how will the young couple cope with a mixed marriage? We talk to a local couple about the difficulties that come from one partner being Christian and the other Jewish.
It's only 7 weeks until Benedict XVI will be here and we begin our build-up by talking to Lord Patten. The former Conservative minister is the Government's pointman for the Papal visit and tells us how the organisation is going.
As I crossed over Jordan, the old song goes and in many places now it only takes one step. The once mighty river has been reduced to a trickle and its also heavily polluted. So much so that it was temporarily closed this week to allow the Israeli ministry for health to carry out tests on the water quality.We talk to Martin Palmer from the Alliance of Religions and Conservation about plans to clean up holy sites around the world.
The Catholic Church is opening its first eco-friendly cemetery in Australia's largest city, Sydney. The natural burial park won't have headstones or tombs, but people can find their family members using GPS technology. It's a way of reducing our carbon footprints - even after death. Phil Mercer reports.
About seven million people in Niger - half the population of the West African nation - are facing the threat of famine. The crisis, in the world's most under-developed nation, has been caused by a combination of a crop failure - following a drought last year - along with big increases in the price of many staple foods. Philippe Mougin of Cafod has just returned from Niger and can bring us the latest news.
In April 2009 the Sunday programme reported on the plight of Dale Farm, the largest Romany Gypsy and Irish Traveller site in the UK. The local council will now be appointing bailiffs to evict nearly 90 families from the unauthorised plots. Kevin Bocquet reports.
We begin our countdown to the Papal visit to the UK by talking to our man in the Vatican. Francis Campbell was the first Catholic to be appointed Ambassador to the Holy See. He talks to us about preparations for the Papal visit and the growing importance of diplomatic relations with the Vatican state.
But who will replace Francis at the Vatican? Former Tory MP Ann Widdecombe was in the frame but has apparently turned down the job for health reasons. We talk to MP Stephen Pound about who the candidates might be for the Rome posting.
E-mail: sunday@bbc.co.uk
Series producer: Amanda Hancox.
Last on