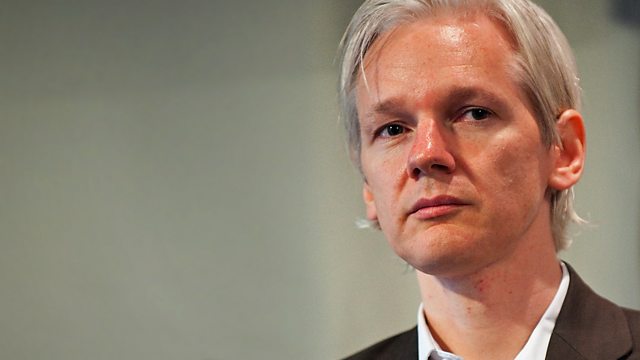 Julian Assange
Listen in pop-out player
Julian Assange is the controversial editor-in-chief and public face of Wikileaks, the website that publishes sensitive documents, whilst protecting their sources. It's dominated this week's headlines following the release online of over 90,000 secret military reports from Afghanistan, and is accused of having blood on its hands. The documents give insights into military operations, and reveal there have been more civilian casualties than previously acknowledged. Some material also reveals the names of Afghan informers, and Assange is being held responsible for putting people's lives at risk and endangering national security.
An Australian, Julian Assange first gained notoriety in the 1990s when he was charged with dozens of computer hacking offences. Little is known about his upbringing, but his parents ran a puppet theatre and he's believed to have moved school dozens of times. The organisation he founded in 2006 has no headquarters, no offices and little formal structure. Assange again leads a nomadic lifestyle moving around Europe, saying he fears arrest if he returns to America - in April, the website released graphic, classified footage of an American helicopter gunship killing Iraqis in a Baghdad, and had previously revealed a classified US manual from Guantanamo Bay.
Admired by some for protecting whistle-blowers and puncturing state secrecy, Assange has been attacked by others for an irresponsible attitude, driven by ideology and prepared to accept 'collateral damage'.
With insights from friends, colleagues and critics, Nigel Thompson profiles the man behind Wikileaks.
Last on