Add music you love and enjoy it with
Wham!

The Edge Of Heaven

Wham - The Best Of Wham!, Epic

Andy Williams

Andy Williams - The Love Theme From The Godfather

The Best Of Andy Williams, Dino

Million Sellers Vol.18 - The Seventie, Disky

The Greatest Hits Of 1966, Premier

R.E.M.

What's The Frequency Kenneth?

(CD Single), Warner Bros

Hits Of 1971 & 1972 (Various Artists), Polydor

Everybody Wants To Be On TV, Sony, 4

Fantastic 80's Disc 1 (Various Artis, Columbia

Presley - The All Time Greatest Hits, RCA

The Kinks - The Definitive Collection, Polygram Tv

Goodies

Funky Gibbon

Super 70's (Various Artists)

The Smiths

Heaven Knows I'm Miserable Now

The Smiths - Hatful Of Hollow, WEA, 5

The Very Best Of Carly Simon, Global Television
Pause for Thought

From Bishop Joe Aldred from Churches Together in England

Once upon a time, large families were the order of the day – I am one of eleven. And even in biblical times it was important to have lots of children, or as one author puts it wonderfully, having your quiver full of them. Boys were especially important, probably because in agricultural settings their masculine frame came in handy. I'm sure the women had their virtues too.

Today in the west, large has given way to the nuclear family of mother, father and 2.4 children. Yes, I know this is not the only form the family takes these days. But my point is that as large families have been replaced by smaller ones; it's worth pondering what we may have lost in the process. Have we lost the ability to care for the weak and vulnerable amongst us, for example?

You may be wondering what has brought on this line of reasoning. Well, I live in Birmingham where we are coming to terms with a report into the tragic death of 7-yearold Khyra Ishaq. Khyra was starved to death in her home in a well established community in our city. We now know that all support systems failed this little girl: social services, the NHS, school, police, community and her family. I am left pondering, how could this happen in our midst?

There is a great African proverb that it takes a whole village to raise a child. And it is understood that a child's well-being depends on everybody: immediate and wider family, and the community at large. Some call this the extended family principle. Added to this, lots of Biblical texts remind us of our responsibilities to care for, protect and allow our children to flourish. One great image is that of Jesus reprimanding his disciples for blocking children from coming near him. They were too much trouble for the disciples but not for Jesus, who said said, 'let the children come to me, for the kingdom of heaven is not like you big crusty people, it's like these little children'.

Of course it is too late to do anything for Khyra, but it's not too late to look out for the children in our midst. Irrespective of the size of their family, no child should suffer that fate again; not when we are one big human family under God..
BBC Playlister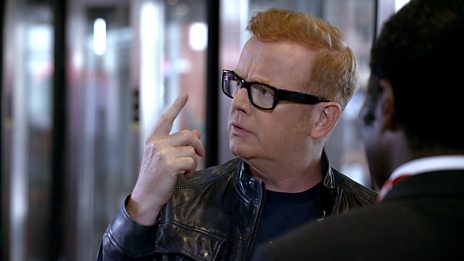 Chris has a song stuck in his head - but what is it? That's why he needs BBC Playlister!
500 WORDS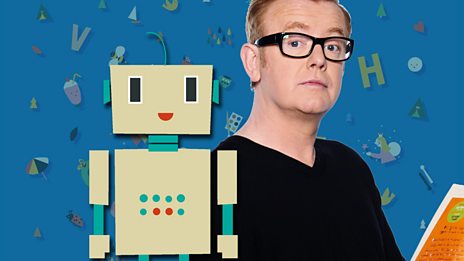 Featuring celebrity videos and top writing tips!
Free download
Catch up with the latest Breakfast fun with Chris Evans. Hear the best stories and the biggest…