Add music you love and enjoy it with
The Beatles - 1, Apple, 7

The Beatles

You've Got To Hide Your Love Away

Help!, Parlophone, 3

The Very Best Of Sting & The Police, A&M

Mark Wynter

Venus In Blue Jeans

The Greatest Hits Of 1962, Premier

Ultimate Country (Various Artists), Telstar

(CD Single), Independiente

Queen

It's A Hard Life

Queen - Greatest Hits II, Parlophone

The Best Of Cult Fiction (Various), Virgin

Driving Rock (Various Artists), Global Records & Tapes

Dance Hits Of The '60's & '70's, Old Gold

Strawberry Switchblade, Warner Bros

The Very Best Of The Osmonds, Polydor
Today's Show: If In Doubt, Leave It Out

Today's show was dedicated to anyone who thought they were sure and now they're not again.

Today's Show Starred:

David and June Woodward from Worthing who have been married for 50 years

Matt and Carmen from Lincoln who enjoyed their first holiday together as a couple

Steve Williams from Dorset who knocked off for good after sixteen years

Thomas Wong from Bristol who went to the Goodwood Festival Of Speed

Hannah Waghorn from Southampton who went to her leavers assembly

Pat Robinson from Sheffield who chose today's Golden Oldie

Glenn Toal and John O'Brien who made today's Mega-Phone-Call

Gwilym Davies who is the former World Barista Champion

Chris Benton from Essex who picked today's Gobsmackers

Father Brian D'Arcy who helped us Pause For Thought

Thelma Stevens from Horsham who said "Heelllooo"

Janet Lloyd from Cumbria who said "Hiya"

Barry Lewis-Cox from Blackpool who said "Heelllooo ooo"

Pause for Thought

From Father Brian D'Arcy, a Passionist Priest and Presenter of Sunday Half Hour

It's great to have you back and I hope you all had a lovely holiday.

I've been mad busy recently, so much so that when I sat down to put this Pause for Thought together I was struggling. I'd just been praying from the Book of Job in the bible.

It did nothing for my confidence: "Naked I came from my mother's womb and naked I'll go back" it said. I got annoyed when I read it. I know I'll have to die and when I do I'll leave this world as naked as I came into it. I can't take anything with me.

But I don't like being reminded of it just now. Death to me is a bit like Timbuktu. I know it exists but I've no intention of going there any time soon.

To get away from such miserable thoughts, I came into my cell in the monastery. I went to the filing cabinet hoping to find something useful in the folder. Before I opened it my eye caught a few inspirational magnets lined across the front of the cabinet. I collect them all the time. The first one was headlined DEEP THOUGHT. It had a pathetic drawing of a bedraggled wee hen. "We can all Fly as HIGH as the Dreams we dare to live – unless we are chicken" it read in drunken, staggered letters. What possessed me to keep that one, I ask myself.

Right next to it was a penguin staring at a reflection of itself in the water. The caption said: "Never forget that you are unique…just like everyone else." At least it made me think for a while and in the while I was thinking I noticed a colourful quotable magnet with an inspirational thought from Gandhi: "Be the change you wish to see in the world…" I love that attitude. Don't wait for change to happen, make it happen yourself.

It's like the famous prayer of St Thomas More. "Lord, help me to work for things I pray for." Or, the American poet Saul Alinsky whose prophetic words get to the heart of the matter. "Change means movement and movement means friction." There is no comfort zone when it comes to making healthy choices.

The common theme is that I have to overcome my problems for myself. The psychiatrist Jung said that if we don't face up to our inner problems, they'll keep re-creating themselves to get our attention.

To live a life of harmony I have to choose between what is essential and what is merely urgent. The art of living is the art of balance.
500 WORDS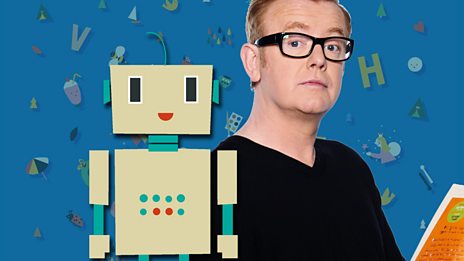 Featuring celebrity videos and top writing tips!
Free download
Catch up with the latest Breakfast fun with Chris Evans. Hear the best stories and the biggest…