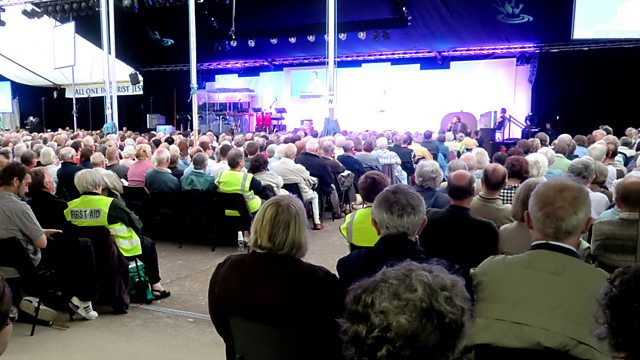 25/07/2010
from the Keswick Convention celebrates God's work worldwide, as Christ's promise to build his church is fulfilled around the globe.
Leader: Jonathan Lamb;
Preacher: Steve Brady;
Music Director: Peter Gunstone;
Producer: Philip Billson.
Once a year thousands of people descend on the little town of Keswick in the Lake District for a boost of spiritual energy. They ignore the grey skies and lashing rain to sing, pray and study together. BBC Radio 4 pitches its tent at the Keswick Convention to face head on what it means to have a faith that works, as they trust in Christ's promise to build his church. That's Sunday Worship, at ten past eight here on BBC Radio 4.
Last on