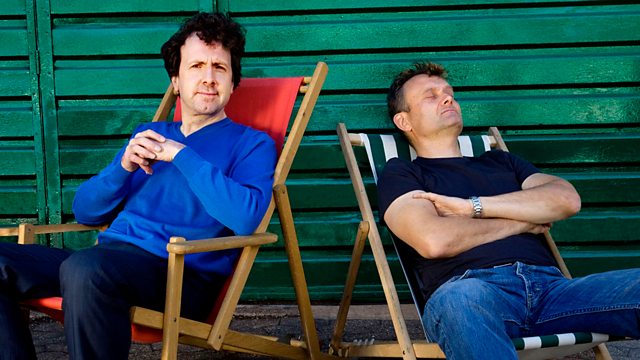 Mr Cameron Goes to Washington.
International diplomacy and domestic politicking test the ConDem coalition, while the debates on police funding and staffing levels gather momentum in the press.
Guest stand-up, Nathan Caton, considers the meaning of the latest crime statistics and volunteers for repatriation (back to Hammersmith), so long as Nick Griffin's price is right.
Jon considers the humanitarian implications of Tesco's new "lasagne sandwich" and Mitch is delighted by charismatically advertised cleaning product, Cillit Bang's new brand-mate.
Plus the Now Show audience tell us about the times they tried to help others, only for things to go horribly wrong.
To join in with the Now Show audience question check out the #nowshow thread on Twitter.
Starring Steve Punt and Hugh Dennis, with Jon Holmes, Laura Shavin, Nathan Caton and Mitch Benn.
Written by the cast with additional material from Nick Doody, Jane Lamacraft, James Kettle and Hannah George.
Produced by Colin Anderson.
Last on