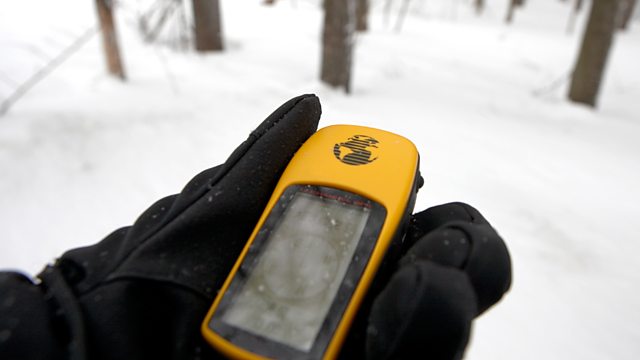 Cache in Pocket
Ten years ago, an American computer engineer hid some items in a bucket and plotted their location using a Global Positioning System, for others to find. Now, geocaching is a worldwide phenomenon. Ian Peacock investigates.
Ian Peacock tracks the rising popularity of geocaching; a technological treasure hunt.
There are over a million caches in the world. There's one in every continent and over 60,000 in the UK. There's even one in space.
Ian begins his quest as a 'muggle' - a non-geocacher. A day spent accruing nettle stings and caching tips from the UK's top cacher though, Dr Solly (with over 15,000 finds to his name)and Ian is clearly getting hooked.
He and his producer decide to have a race. A travel bug race; they set two moveable travel bugs in separate caches to see whose bugs travels furthest and fastest. Some make round the world trips. One couple even let the final destination of their travel bug determine where they will spend their honeymoon. Ian also gets a lesson from 'geocachingwomble', aka Dominic, an autistic student who describes a very extreme case of muggling that he was the victim of.
Growing in caching-confidence, Ian sets our very own Radio 4 audio-cache within the grounds of that iconic broadcasting spot; Alexandra Palace. He hopes that people will find the cache and leave a short recording about, well, anything really! Feeling that he's earned his caching stripes now, Ian tries his hand at an 'extreme' cache. Donned in fetching head-torch and wellies his quest takes him to a dark and watery tunnel.
Dave Ulmer speaks about the decision he took that started all of this, when in 2000 after the satellite systems were unblocked by Bill Clinton, he placed some simple items in a bucket for others to find. It wasn't long after that, that geocaching went viral, and Ian for one, certainly gets the bug.