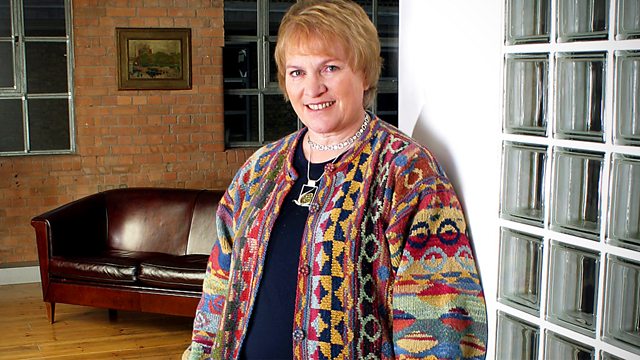 21/07/2010
Listen in pop-out player
This week Libby Purves is joined by Noel Fitzpatrick, Christine Finn, Lisa Hammond and Carmel McConnell.
Noel Fitzpatrick is "The Bionic Vet" in the BBC 1 documentary series where we see him using the latest technology to pioneer techniques to save or improve the lives of pets. Inspired by "X-Men" he helped a Labrador with a poorly paw; he even built new paws for a cat called Oscar who had an unfortunate encounter with a combine harvester.
Christine Finn is a creative archaeologist as well as a print journalist, broadcaster and writer. The death of her parents sent her back to her family home in Deal which has been the venue for a series of art exhibitions. Her latest exhibition Leave-Home-Stay in Haiti features photographs she took there after the devastating earthquake.
Lisa Hammond is an actress whose career began in Grange Hill and has continued via countless tv and stage roles to bring her to a point where she has "No Idea" - that is, her latest show is actually called "No Idea". It's co-devised with her fellow actor (and friend) Rachael Spence and director Lee Simpson and takes place at the Young Vic. She'll be talking about her show and about the public's reaction - and non-reaction - to her disabilities.
Carmel McConnell is the founder and Managing Director of 'Magic Breakfast'. A former peace activist at Greenham Common, she started Magic Breakfast ten years ago and delivers free, healthy breakfast food and nutrition education to primary schools, feeding 3,000 children each morning at 100 schools in London, Birmingham and Manchester. She won the Social Entrepreneur of the Year award in 2008.
Last on