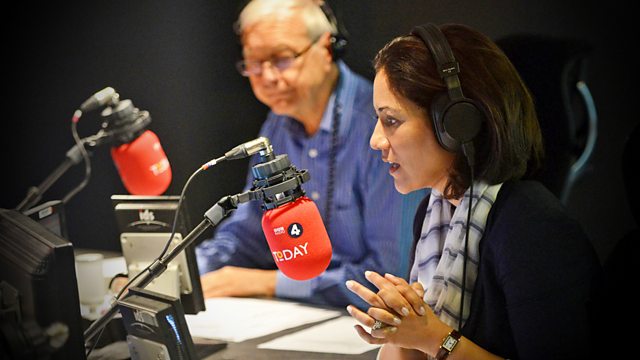 21/07/2010
Morning news and current affairs with Evan Davis and Justin Webb including:
07:40 Astronomer Paul Crowther on British scientists' discovery of a huge star.
08:10 The SNP's Alex Salmond on the early release of the Lockerbie bomber, Abdel Baset al-Megrahi.
08:20 Film director Oliver Stone on politics and his new film, South of the Border.
Last on