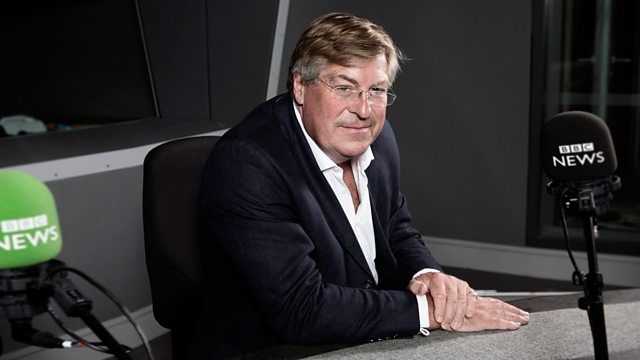 18/07/2010
Edward Stourton with the religious and ethical news of the week. Moral arguments and perspectives on stories, familiar and unfamiliar.
On this week's programme:
The Vatican issued new rules this week to speed up the handling of sexual abuse charges against Priests. At the same time they also classified attempts to ordain women as "an extremely serious crime against church law." We will speak to Robert Mickens in Rome about the details of the new law and to Pat Brown from the campaigning group Catholic Women's Ordination.
The French Parliament this week voted overwhelmingly in favour of a ban on garments such as the niqab or burka, which incorporate a full-face veil, anywhere in public. We will gauge reaction in France and also ask if the same thing could happen here.
A week after the death of Raoul Moat thousands of people had joined a Facebook page dedicated to the killer. There was also a steady stream of visitors to the spot where he died. Kevin Bouquet reports from Rothbury on the impact on residents and how the local church is helping the community move on.
Haiti is a land of believers, but following January's apocalyptic earthquake, how much has faith been shaken alongside the devastated buildings? The death of the Catholic archbishop of Port Au Prince, was one of the first to be reported in Haiti on the day of the earthquake, and dozens of other clergy lost their lives. Matt Wells reports from the Haitian capital, on the role that faith is playing in the country's slow recovery:
Most British Jews think that Israel should negotiate with Hamas. That's just one of the interesting facts from a study carried out by the Institute for Jewish Policy Research. We speak to its Director Jonathan Boyd about whether religious and secular Jews see Israel in a different way.
And did those feet in ancient time? There's another split within Anglicanism, this time over the hymn Jerusalem. Some clergy want to see it used more often while others are banning it from use in weddings. We'll get the thoughts of the Bishop of Wakefield and the Dean of Southwark Cathedral.
Should Catholic priests be allowed to marry? A group of Italian women think so and they have written an open letter to Pope Benedict explaining their thoughts. One of the group is Stefania Salomone and she will tell us why the rules on celibacy need to be changed.
E-mail: sunday@bbc.co.uk
Series producer: Amanda Hancox.
Last on