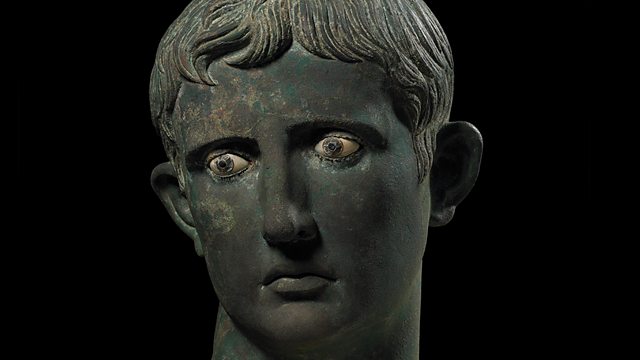 Empire Builders (300 BC - AD 10)
Listen in pop-out player
Another chance to hear the first programmes in the second part of Neil MacGregor's global history told through objects from the British Museum. This week Neil is exploring the lives and methods of powerful rulers around the world 2000 years ago, asking what enduring qualities are needed for the perfect projection of power.
Contributors include the economist Amartya Sen, the politician Boris Johnson, political commentator Andrew Marr and the writer Ahdaf Soueif.
Neil begins by telling the story of Alexander the Great through a small silver coin, one that was made years after his death but that portrays an idealised image of the great leader as a vigorous young man. Neil then considers how the great Indian ruler Ashoka turned his back on violence and plunder to promote the ethical codes inspired by Buddhism. Neil tells the life story of Ashoka through a remaining fragment of one of his great pillar edicts and considers his legacy in the Indian sub-continent today. The third object in today's omnibus is one of the best known in the British Museum, the Rosetta Stone. Neil takes us to the Egypt of Ptolemy V and describes the astonishing contest that led to the most famous bits of deciphering in history - the cracking of the hieroglyphics on the Rosetta Stone. An exquisite lacquer wine cup takes Neil to Han Dynasty China in the fourth programme and the omnibus concludes with the 2000 year old head of one of the world's most notorious rulers - Caesar Augustus.
Producers: Anthony Denselow and Paul Kobrak.
Last on
New Year's Day 2012
17:00