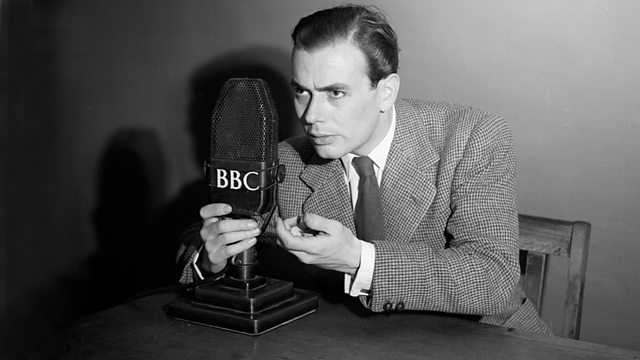 Dick Barton: A Very Special Agent
Alexander Armstrong examines the impact and popularity of special agent Dick Barton whose adventures, which began on BBC Radio over sixty years ago, are still enjoyed today.
Dick Barton starred in the BBC's first ever daily radio serial, and went on to appear in over 700 episodes between 1946 and 1951. Every evening, millions gathered around the wireless feeling a rush of excitement when they heard the serial's memorable signature tune 'Devil's Gallop', listening entranced to the exploits of the ex-commando Captain and his faithful lieutenants Jock and Snowy.
In this programme Alexander Armstrong looks back to Barton's arrival on Radio and discovers that despite the serial's enormous popularity the programme attracted many critics, including one listener who desribed it as "blatant sadism corrupting the minds of our youth using the exact method used by the Nazis".
We discover in attempt to respond to the controversy the script-writers adhered to 13 codes of conduct, such as: no sex, no booze, no bad language and all violence must be limited to "clean socks on the jaw."
Contributors include Gareth Johnson, son of the first actor to play Barton, award winning playwright Phil Wilmott and Barton fan John Mundy.
Archive interviews include Producer Neil Tuson and various cast members including Thora Hird who played various female roles in the first few series
The programme also reveals Barton's various reincarnations on film, television and most recently a stage musical.
With readings from Delia Corrie and Phil Wood the programme is written and produced by Stephen Garner