Music and featured items
23 items
Add music you love and enjoy it with
The original face of BBC Breakfast TV joins Graham to talk farming in Yorkshire, property in the Balearics and mohair socks!

The Raw & The Cooked, London

Gladys Knight & The Pips - Singles Al, Pro-Tv

Cheese With Toast selection from Sue Mead in Dorridre

The Who

I Can't Explain

The Godfathers Of Britpop, Polygram Tv

ABBA

Dancing Queen

Abba Gold, Polydor, 1

(CD Single), Talkin' Loud

John Lennon - Lennon Legend, Parlophone

Hits Album 7 (Various Artists), Hits, 9

Light Years - The Very Best Of ELO, Epic

Cre-Ole - The Best Of Kid Creole, Island

Song choice of guest Selina Scott

10cc

I'm Not In Love

The Singles, PID, 1

Meat Loaf

You Took The Words Right Out Of My Mouth

The Very Best Of Meatloaf, Virgin

a-ha

Take On Me

Fantastic 80's Disc 1 (Various Artis, Columbia, 1

Everybody Wants To Be On TV, Sony, 4

Heartbeat: Love Me Tender (Various), Global Television
Pause for Thought

From Father Brian D'Arcy, a Passionist Priest and Presenter of Sunday Half Hour

Summer time is magical for the way it gives us hope and brightens our outlook on life. Good weather, long, bright evenings and the thought of holidays, all help us to cope better with the stresses of living.

As a priest I have less people looking for help on these summer days - even though more people are struggling to make ends meet.

Stress is part of the way we live now. That's why it's important to take time off to get away from it all. Experts tell us that the longer we hold on to troubles, the more difficult it becomes to solve them.

The classic example is the jug of water. How heavy is a jug of water you might well ask. It depends on how long you have to hold it. I can carry a jug of water for ten minutes – no problem. But if I hold it for an hour, it's tough. Give me six hours and I'll be ready to collapse. If I hold it for a day, I'll need to call an ambulance. The longer I hold it the more difficult it becomes, even though the actual weight of the jug remains the same

There's a lesson for dealing with stress in there. The longer I hang on to burdens, the more unbearable they become. That's why it's necessary to leave your stresses in the workplace at the end of each day. Don't ruin your life by taking them home with you.

The same is true of personal problems. There's a time to deal with them and a time to take a break from them.

There is a saying in the Talmud which is helpful: "We see things not as they are, but as we are."

In other words we need to learn to look at life differently. Could I see an opportunity instead of a problem? Can I make a springboard out of a setback? Maybe a disappointment has a plan for a better future within it.

So use the holidays to leave your problems aside. Put down your burdens and don't pick them up again until you've rested well. If you lose them, that's great; if they're still there, you'll be able to cope better. Either way you can't lose.
500 WORDS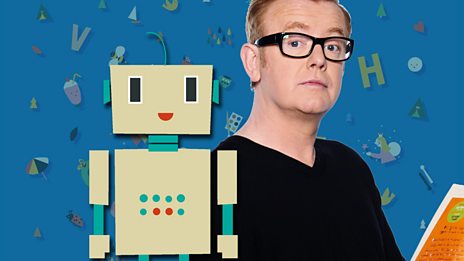 Featuring celebrity videos and top writing tips!
Free download
Catch up with the latest Breakfast fun with Chris Evans. Hear the best stories and the biggest…