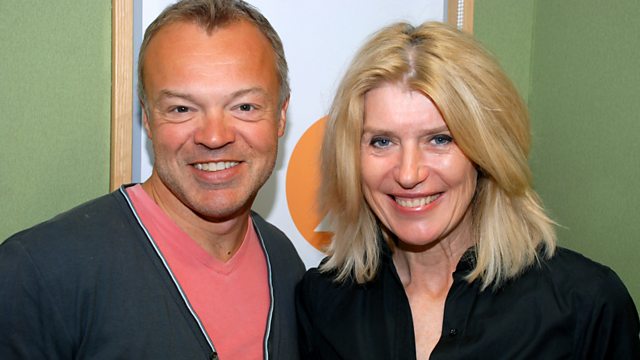 Monday - Graham Norton sits in for Chris with special guest Selina Scott
From breakfast TV presenter to sock entrepeneur and author - the gorgeous Selina Scott was Graham's guest as he began his second week sitting in for Chris.
This morning's 'Cheese With Toast' track was 'Barbie Girl' by Aqua, and a worried son and an invisible-feeling socialiser featured in 'Grill Graham'.
Get in touch with Graham or contact the show by emailing graham.norton@bbc.co.uk.
Last on