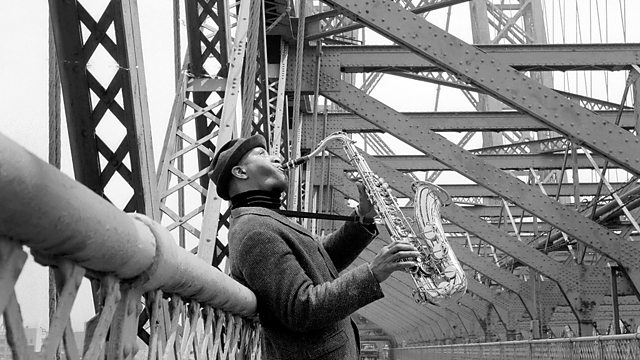 Jazz in the Open Air
Jazz, a music first played in small clubs and now found in large concert halls, also has a long history of heading for the great outdoors.
Kevin LeGendre charts the story of jazz in the open air, starting with a teenage Louis Armstrong leading the band from the Home for Colored Waifs through the streets of New Orleans almost a century ago.
Other legendary jazz performers who swapped smoky interiors for notable fresh air appearances include Duke Ellington, who transformed the fortunes of his orchestra with a storming show at the Newport jazz festival in 1956, and saxophonist Sonny Rollins, who spent months practising high amongst the girders of the Williamsburg Bridge in New York City.
Kevin also hears from musician Gary Bartz, who formed a band without a piano player so that they were free to perform anywhere, and so could escape from the restrictions of the music industry. Offering the other side of the story, the acclaimed singer Bobby McFerrin reveals why he tries to avoid all outdoor performances. And bringing the story right up to the present, Kevin joins saxophonist Soweto Kinch under a flyover in Birmingham, where he has promoted a music festival amidst the concrete and thundering traffic for the past three years.
Producer John Goudie.