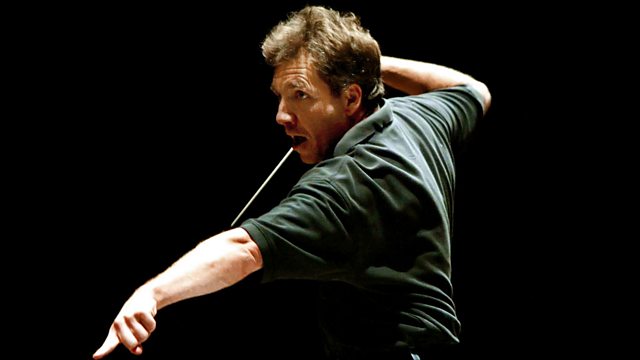 Prom 13
With Suzy Klein
Principal conductor Thierry Fischer directs the BBC National Orchestra of Wales in a programme full of drama, excitement and the unexpected, opening with an overture of dark and stormy tensions.
Schumann's optimistic first symphony then launches a complete cycle at the 2010 BBC Proms, marking the bicentenary of the composer's birth.
Simon Holt's percussion concerto is scored for a collection of instruments laid out on a table, in much the same fashion that Holt's great uncle, a taxidermist, laid out the tools of his trade.
Finally, music based on the exploits of a mischievous villain from German folklore. Merry Till Eulenspiegel cavorts through life, until he must answer for his crimes, and trumpets and drums herald his journey to the scaffold. Presented by Suzy Klein.
Cherubini: Médée - overture
Schumann: Symphony No.1 in B flat major, 'Spring'
Simon Holt: a table of noises (London premiere)
Strauss: Till Eulenspiegels lustige Streiche
Colin Currie (percussion)
BBC National Orchestra of Wales
Thierry Fischer (conductor)
Followed by highlights from last year's Hay Festival including:
Beethoven: String Quartet in F, Op.18 No.1
Meta4
Haydn: 6 Original Canzonettas set 2 (extracts)
Thomas Allen (baritone)
Gary Matthewman (piano).
Last on