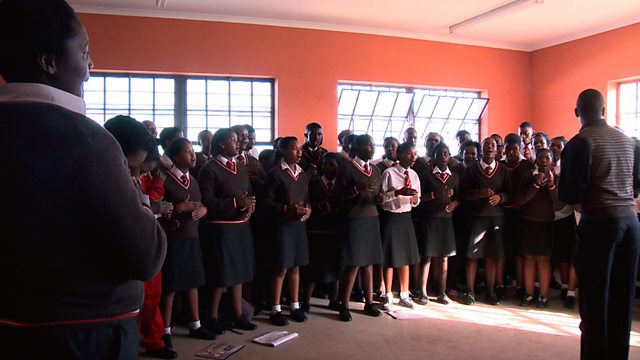 Singing for Life
Opera in Cape Town is a vibrant affair, giving some of its poorest inhabitants hope for a better life. This documentary tells the story of a year in the lives of three courageous black singers from the townships. All grew up surrounded by poverty, crime and despair, but thanks to their terrific voices they can create a new future for themselves.
16-year-old Mandelaki, born and raised in the townships, is so poor that she is forced to sleep in shifts in the one family bed. A member of her school choir, the girl neighbours call Carmen dreams of a better life by becoming an opera star. 18-year-old Thami lives in a modest tin hut, struggling to support his family. A successful opera audition could be the solution he has been searching for. And lucky Fikile, a young man brought up in poverty, is already on his way to the New York Met.
Opera is not a tradition amongst the black people of South Africa, yet these singers, once an untapped talent, are now poised to escape their disadvantaged roots and realise their dreams.