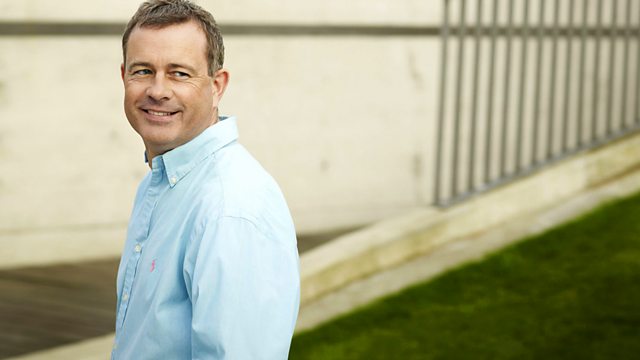 Monday - James Jolly
Classical Collection with James Jolly.
Great performances, classic recordings and a collection of works inspired by the Sea.
Today James plays Bridge's tone poem The Sea and a classic recording of Schubert's Piano Trio No. 2 from the Beaux Arts Trio.
10:00
Mendelssohn
Hebrides Overture
London Symphony Orchestra
Claudio Abbado (conductor)
DG 423104-2
10:11
Scarlatti
Sonata K.25 in F sharp minor
Mikhail Pletnev (piano)
Virgin Classics VCD545123-2
10:17
Bridge
Two Intermezzi from "Threads"
BBC National Orchestra of Wales
Richard Hickox (conductor)
Chandos CHAN 10246
10:26
Music from the time of the Mary Rose
Anon.
And I war a Maydyn
Anon.
Westron Wynde/Hey Nony Nony No
Henry VIII
If Love Now Reynyd
Anon.
Madame D'Amours
Morlaye
Hornepype d'Angleterre
Emily van Evera (soprano) Nancy Hadden (recorder) Erin Headley (viola da gamba, "Mary Rose" fiddle) Andrew Lawrence-King (harp) Christopher Wilson and Robert Meunier (lutes)
CRD3448
10:40
Sibelius
The Oceanides Op. 73 (final version)
Lahti Symphony Orchestra
Osmo Vanska (conductor)
BIS-CD1445
10:50
Schubert
Piano Trio No. 2 in E flat, D.929
Beaux Arts Trio
Philips 475 7571
11:33
Bridge
The Sea
Royal Liverpool Philharmonic Orchestra
Charles Groves (conductor)
EMI CDM 566855-2.
Last on