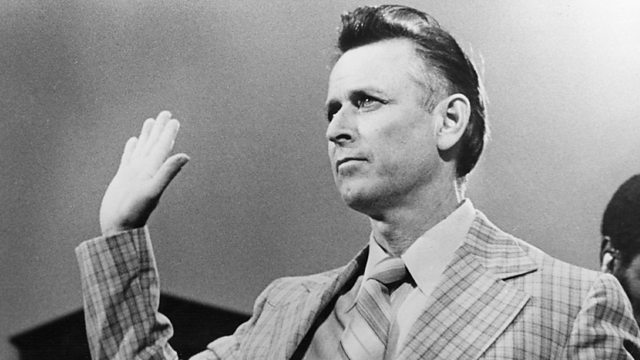 Hampton Sides' compelling new book sheds fresh light on the assassination of Martin Luther King and the hunt for his killer, James Earl Ray. In today's episode, King commits himself to leading a march in Memphis on behalf of striking sanitation workers, but the march goes disastrously wrong. Little does King know that a fugitive called Eric S Galt, aka James Earl Ray, appears to be following his every move.
Read by Christian Camargo and Clarke Peters
Abridged by Viv Beeby
Produced by Emma Harding
The book: Hellhound on his Trail was published in the UK on 3rd June 2010 by Allen Lane.
The readers: Christian Camargo is an American actor, probably best known for his role as Brian Moser in the Showtime drama series Dexter. He also appeared in the Oscar winning 2009 film, The Hurt Locker as head psychiatrist Lieutenant Colonel John Cambridge. In summer 2010, he is playing Ariel in the Bridge Project's production of The Tempest at the Old Vic Theatre, London.
Clarke Peters is an American actor, singer and director, who is probably best known for playing Detective Lester Freamon in the HBO drama series, The Wire. He also appeared in the second series of Damages. He has numerous West End and Broadway credits and was nominated for a Tony award for writing the book of the musical revue, Five Guys Named Moe.
Last on