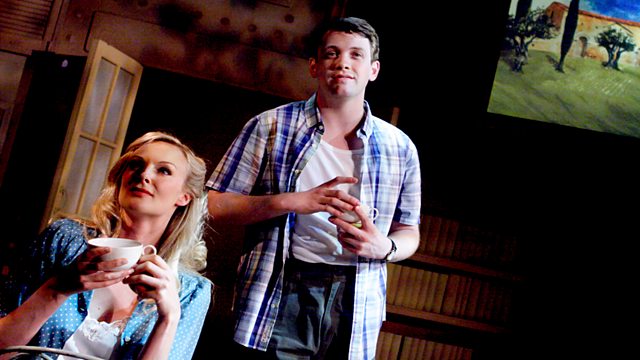 Aspects of Love, Shackleton's Antarctic expedition and the 10 Rules of Rock n Roll
Listen in pop-out player
John Wilson has the verdict on the first major London revival of Andrew Lloyd Webber's musical Aspects of Love, directed by Trevor Nunn.
Robert Forster founded the Australian rock group The Go-Betweens in 1978 with his close friend Grant McLennan. A new half-billion-dollar bridge has just been dedicated to the band in their home town of Brisbane, which has coincided with the publication of his new book The 10 Rules of Rock and Roll. Forster discusses his collection of essays which include a tribute to McLennan who died suddenly in 2006.
Photographer Frank Hurley took part in Sir Ernest Shackleton's 1914 Endurance expedition, and an exhibition of his images, often taken in very difficult conditions, is opening at Liverpool's Maritime Museum. Charles Sturridge - writer and director of Channel 4 drama Shackleton - and Frank Hurley's biographer Alasdair McGregor discuss the man and his pictures
American film studio The Asylum is the home of the 'mockbuster', producing low cost versions of big budget Hollywood releases. David Latt, co-founder of the studio, explains how seriously audiences are taking Mega Piranhas, his latest release, and how he counts major directors and producers amongst his fans
Producer Ella-mai Robey.
Last on