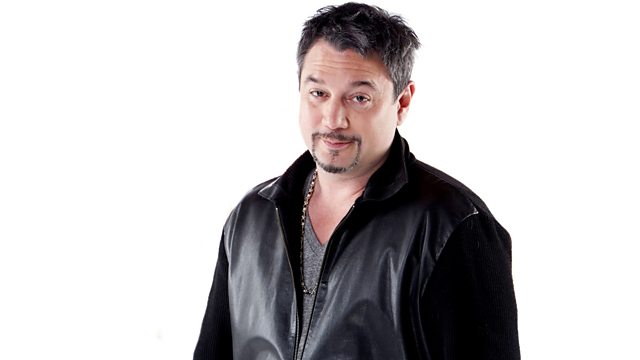 Independents Day with the Criminal Manuvas
Fun Lovin' Criminal Huey Morgan celebrates a double whammy. Not only is it his homeland's Independence Day but 6 Music also pays homage to the indie label in 'Independents Day'.
In keeping with the independent spirit, Huey and his Fun Lovin' Criminals invite Roots Manuva down to the BBC's famous Maida Vale studios for a very special 'Criminal Manuvas' session. Roots adds a dub and reggae flavour to the Fun Lovin' Criminals best known hit whilst they lend a rock edge to Roots' British Hip Hop. Huey also grabs five minutes with Roots to chat about his twelve years signed to the UK's premier indie Hip Hop imprint Big Dada.
Also on the show Huey's usual selection of unusual tunes from his favourite indie labels including Stax, Virgin, Elektra, Warp and Motown and puts the needle on the record for a listener's special 'indie' vinyl request in 'Vinyl Fetish'.
Last on