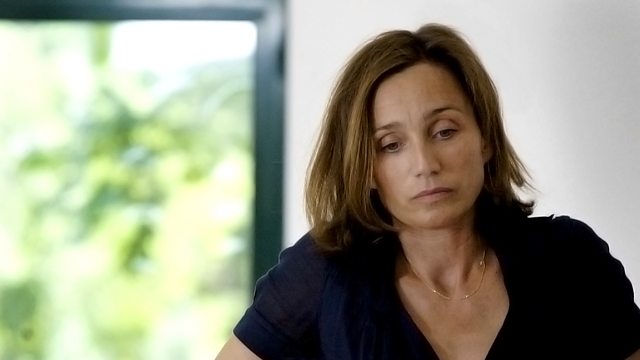 09/07/2010
Listen in pop-out player
Kristin Scott Thomas talks to Francine Stock about her alternative film career in France and her latest, Leaving, a steamy drama about a wife who abandons her family for a builder. Kristin discusses the difficulty of filming love scenes and why she gets very different roles across the Channel.
Francine visits a cinema that's reversing the multiplex trend, as a 1930s picture palace that was converted into four screens in the 1970s is returning to its former glory.
Plus, there's a review of two highly acclaimed films by female directors, Lourdes and The Headless Woman
Colin Shindler reports from 1960, the year of A Bout De Souffle, Peeping Tom, Psycho and Saturday Night And Sunday Morning.
Last on