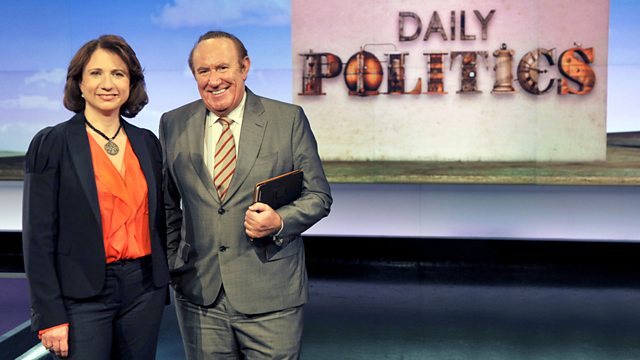 25/06/2010
It might be Friday, but we are not at noon, and it's not Jo - but do join Andrew from 1130 today!
David Cameron jets off to Canada for his first big international summit. He says he's the new kid on the block - but wants to shake up the G8 pow-wows. We'll look at what's on the cards.
After a week dominated by George Osborne's budget, are the Liberal Democrats starting to crack? We look at the potential rebels in Nick Clegg's party.
Should the House of Commons decamp to Birmingham in the Autumn? We hear why one MP wants his fellow politicians to spend September in Britain's second city.
And we also speak to the MP campaigning for an official England national anthem, plus Top of the Political Pops and our guests are Iain Martin, deputy editor of the Wall Street Journal Europe, and Jackie Ashley who writes for the Guardian. Welcome to you both.
So tune in at 1130 on BBC2, or catch the midnight repeat on BBC Parliament or later on iplayer.
Last on