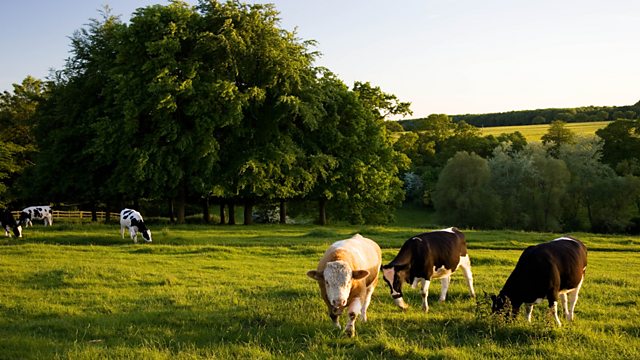 05/07/2010
The Prince of Wales launches a Countryside Trust, to raise money for rural communities. Companies will pay for permission to use its logo on their products, raising millions for rural areas in need. The head of Red Tractor tells Farming Today it may take years for the new logo to become a significant player in the market.
Charlotte Smith reports on the Farming Today pigs, as they head for the abattoir. Their journey has been followed since birth, shedding light on an industry which despite the recession, is enjoying high profits.
And following the driest first 6 months of any year since 1929, those managing heaths and moorlands fear damaging fires may be on the horizon. At Woodbury Common in Devon more than a hundred acres of gorse went up in flames, damaging habitat for rare birds and insects.
Presenter: Charlotte Smith Producer: Melvin Rickarby.
Last on