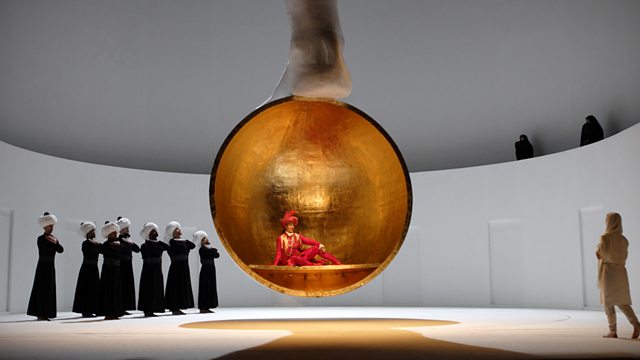 Handel's Tamerlano
Recorded at the Royal Opera House, one of Handel's most touching dramas, Tamerlano, a tale of tyranny and power, betrayal and love, in a production new to Covent Garden, directed by Graham Vick.
Tamerlano, the legendary Tartar warlord, boasts of having conquered the proud Turkish Sultan Bajazet, now in prison. When the conqueror spurns Irene, his betrothed princess, for Asteria, the Sultan's daughter, he seals Bajazet's fate as he commits suicide, in one of Handel's most famous scenes. In the end, enlightenment prevails and Tamerlano, in typical opera seria fashion, repents from his bad deeds and takes Irene back, setting in motion a happy ending of sorts.
This cast is lead by the Dutch mezzo-soprano Christianne Stotijn making her debut as the ruthless conqueror, Emperor of the Tartars; the American tenor Kurt Streit as the defeated Turkish Sultan Bajazet; the German soprano Christine Schaefer as his daughter Asteria, and the Italian contralto Sara Mingardo as her lover Andronico. Princess Irene is the Croatian soprano Renata Pokupic. Ivor Bolton conducts a period ensemble, the Orchestra of the Age of Enlightenment.
Presented by Louise Fryer with guest Sarah Lenton.
Tamerlano ..... Christianne Stotijn (mezzo-soprano)
Bajazet ..... Kurt Streit (tenor)
Andronico ..... Sara Mingardo (contralto)
Asteria ..... Christine Schaefer (soprano)
Irene ..... Renata Pokupic (soprano)
Leone ..... Vito Priante (bass)
Ivor Bolton ..... Conductor
Orchestra of the Age of Enlightenment.
Last on