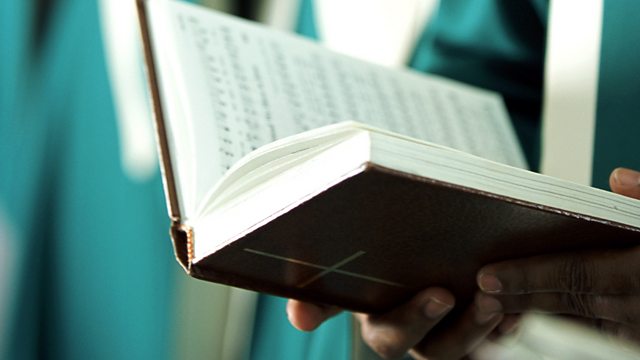 28/06/2010
A space for spiritual reflection with a bible reading, prayer and a range of Christian music.
Theme: Building communities - Good foundations
Led by the Rev Tony Burnham.
All my hope on God is founded (Michael)
Matthew 7:24-28
Wondrous love (Parker/Shaw)
Christ is made the sure foundation (Westminster Abbey)
With the Chapel Choir of St John's College, Durham
Director of Music: George Richford.
Organist: Nigel Spooner.
This morning the service comes live from Emmanuel Church Didsbury, the home of the Daily Service.
Last on