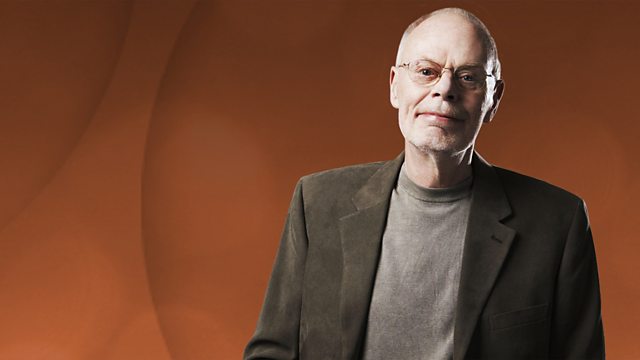 Ray Wylie Hubbard in session
Alongside Willie Nelson, Waylon Jennings and Jerry Jeff Walker, Ray Wylie Hubbard was an important figure in the progressive country movement which emerged out of Austin, Texas in the early 1970s. His song 'Up Against the Wall Redneck Mother' was recorded by Jerry Jeff Walker and became an anthem for a movement which took its influences from the authentic sounds of honky-tonk, folk and Western swing, rather than the string soaked 'Nashville sound' productions of the time.
Throughout his sporadic 40 year career Ray Wylie Hubbard has released fifteen albums, successfully battled drink and drug addiction and has become a respected performer, producer and songwriter within Americana music. He has three nominations at this year's Americana Music awards including best album for his latest release 'A. Enlightenment B. Endarkenment (Hint: There is No C)'. Accompanied by percussionist Rick Richards he performs live in the studio.
Last on