Add music you love and enjoy it with
The Beatles - 1, Apple, 1

The Beatles - Revolver, Parlophone, 10

Billy Joel - Greatest Hits Vol.2, CBS

Imelda May

Johnny Got A Boom Boom

(CD Single), Universal Classics & Jazz, 1

Del Amitri

Kiss This Thing Goodbye

Del Amitri - Waking Hours, A&M

Moira's Golden Oldie

(CD Single), Tulsi Records, 2

(CD Single), Big Brother Records

The Who - Who's Better, Who's Next, Polydor

Dodgy

Good Enough

Now 34 (Various Artists), Now

Barry White

You See The Trouble With Me

Barry White - The Collection, Mercury, 2

ABC

When Smokey Sings

Now 1987 - The Millennium Series, EMI

Grease (Original Movie Soundtrack), Polydor

Gobsmackers #1

Marc Cohn

Walking In Memphis

Country Roads (Various Artists), Polygram Tv

Gobsmackers #2

Million Sellers Vol.19 - The Seventie, Disky

Outkast - Speakerboxxx, Arista

The Very Best Of Cat Stevens, Island

Keane and K'Naan

Stop For A Minute

(CD Single), Island, 1
Today's show was dedicated to anyone who has recorded yesterday's match and is yet to watch it!

Today's show was entitled "Don't do it! Do something more enjoyable instead like stick your head in a bin, count the hairs on your dog or tiptoe to Spain! Anyone for tennis?!"

Today's show starred:

Adam and Gemma Roscoe from South Wales who are sitting their last GCSE exam today

Julie Tapping from Leicester who celebrates a big birthday tomorrow!

John and Lynne Bedford from Dursley who are celebrating their 35th wedding anniversary

Harvey Shaw from Ipswich who went to Germany with the school on Sunday

Imogen Wood from Kirky Fleetham who is having a French day at school

Mark Pougatch from South Africa gave us a World Cup Round-Up

Janet Lloyd from Whitstable who chose the Golden Oldie

Margaret Dowling from Birmingham made today's Mega Phone Call

Colin Bostock-Smith was today's Mystery Guest talking about Metal Mickey

Stuart Hutchinson from Glasgow chose the Golden Oldies

Father Brian D'Arcy gave us reason to Pause For Thought

Pause for Thought

From Father Brian D'Arcy, a Passionist Priest and Presnter of Sunday Half Hour

It's amazing the trials and tribulations which sporting events bring to our lives. Many of us, who have no ability at all, become experts as soon as we sit in front of a television. Then we make either heroes or villains of the real experts. We seem to forget that every game has to have both winners and losers. One person's joy is another's despair.

I've been around sporting heroes all my life and I've never known anyone who didn't do their best - irrespective of whether they won or lost.

Nor have I known anyone who never made a mistake. It's part of the game; it's part of life. We have to accept winners and .losers. Make the most of the good days; learn from the bad days; enjoy the game no matter what.

No one has a God given right to win everything. Success is knowing that you did your best to become the best you are capable of becoming. Success is based on many things – skill, dedication, team-work, loyalty, enthusiasm, confidence, self-control, patience, humility, hard work –and luck.

On the field of play we are dealing with generous but fallible human beings. Sporting heroes and sporting villains are not robots. They are artists whose genius is that they do things differently. Sometimes it works; sometimes it doesn't. That's what makes it so unpredictable and so fantastic.

Remember Chris I mentioned John Wooden the most successful coach in college basketball ever. He died earlier this month at the age of 99. He left us a philosophy about sport and life. He once said: "Success is never final, failure is never fatal. It's courage that counts." For me, winning takes talent, but to go on winning takes character. And character shows itself when we realise that things turn out best for the people who make the best of the way things turn out.

Don't confuse character with reputation. Reputation is what other people think you are; character is what you really are.

And on this sad Monday morning, I think of old John Wooden once again: "There are many things essential to arriving at true peace of mind, and one of the most important is faith, which cannot be acquired without prayer."

Most of the teams I support make me pray a lot. It's bad for the heart but good for the soul.
500 WORDS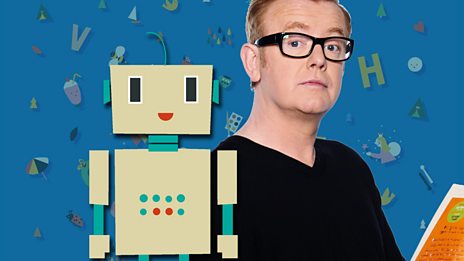 Featuring celebrity videos and top writing tips!
Free download
Catch up with the latest Breakfast fun with Chris Evans. Hear the best stories and the biggest…