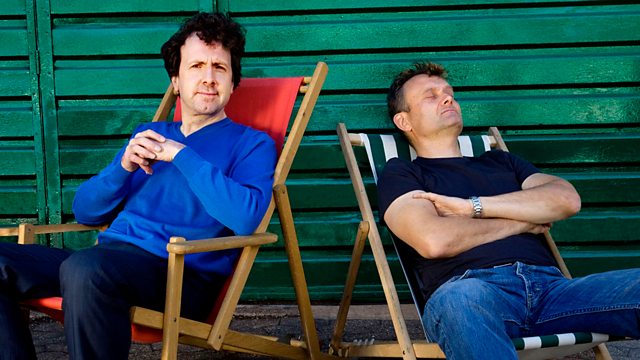 Yesterday's News
It's been a comfortably nostalgic week in some ways; the Tories cutting back benefits, America arresting Russian spies and England losing to Germany at football.
Still, the Now Show team have written a fresh clutch of 2010 jokes, Susan Calman tackles the EU ruling that would ban the sale of eggs by the dozen, Mitch Benn serenades us with songs about peace prizes and raging Libertarianism and poor Jon Holmes has been in a horrific paddling accident.
Starring Steve Punt and Hugh Dennis, with Mitch Benn, Jon Holmes, Laura Shavin and special guest Susan Calman.
Written by the cast, with additional material from Jon Hunter, Jane Lamacraft, Carrie Quinlan and Andy Wolton.
Produced by Colin Anderson
Last on