Add music you love and enjoy it with
Today's show was entitled: The Sofa, The Sport and the Fridge, A Lethal Combination!

Today's show was dedicated to any men who have been been closer to becoming Homer Simpson than this weekend! Doh!

Today's show starred:

Neil Osbourne from Maidenhead who along with three friends are going to play 100 holes of golf for charity

James and Cathy Coleman from Solihull who are off to see Elvis Costello tonight

Gordon and Mandy Churches from Bridgend who celebrate 30 years of wedded bliss

Jasmine Rimell from Bournemouth who opened a shop after school

Chloe Monks from Bristol who will be riding home from school on her bike.

Sue Parker from Surrey who chose today's Golden Oldie

Mark Pougatch from South Africa gave us a round-up of World Cup action

Marian Gumbrell from Axminister who made today's Mega-Phone-Call

Stephen Vokins from the National Motor Museum in Beaulieu
Lindsay Rawlings from West Yorkshire who chose today's Gobsmackers

Robbie Savage from South Africa who re-lived his 5-Live co-commentary from the weekend

Father Brian D'Arcy gave us reason to Pause for Thought

Heather Marlow from Portsmouth said "Ello Mate"

Wayne Chilsey from Ramsbottom said "Allo!"

Jill Quinn from Rippon said "Hello my handsomes"

Pause for Thought

From Father Brian D'Arcy, a Passionist Priest and Presenter of Sunday Half Hour

Over the weekend we celebrated Father's day. It's an unusual day for me because even though I'm called "Father", I'm not a father. I would love to have experienced fatherhood, but you can't have everything in life. I'm grateful for what I have.

At weddings I feel embarrassed when I have to talk about something I know little about, because I'm not allowed to marry. It's the same with fatherhood. That's why I think a famous editorial, years ago, in The New York Times is so helpful. They asked a young father to pass on tips on parenthood.

Some of the points he made were these. You can't raise a hang-up free child. Wanting a perfect child is a hang-up in itself. He also said that the way children speak to each other is an accurate reflection of the way their parents speak to each other; children are sponges as well as mirrors. I suppose that's what they mean they say -: attitudes are caught rather than taught.

The young father made another good point-: Children need my time – to play, relax, read a story, and be with them, more than they need me working 60 hours a week so that they can have things they don't really need.

From my own experience, the pace of life is so fast now, that time together is precious. There can never be too much laughter and fun in a home. Touch is better than talk; a genuine, gentle hug is best of all.

Father's day and mother's day are times to say thanks to parents for their love and support. They can also be occasions to look again at how our families work. A young student after his father's funeral recently told me: "My father gave me the greatest gift anyone could give another person – he believed in me"

Years ago Pope John the 23rd said: "Anyone can be a father; it takes a special person to be a daddy."

And I love this story. One night a father heard his son pray: Dear God make the kind of man my daddy is. Later that night his father prayed: Dear God make me the kind of man my son thinks I am.
BBC Playlister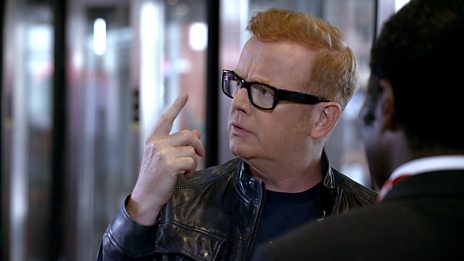 Chris has a song stuck in his head - but what is it? That's why he needs BBC Playlister!
500 WORDS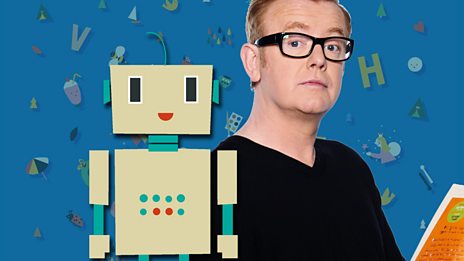 Featuring celebrity videos and top writing tips!
Free download
Catch up with the latest Breakfast fun with Chris Evans. Hear the best stories and the biggest…