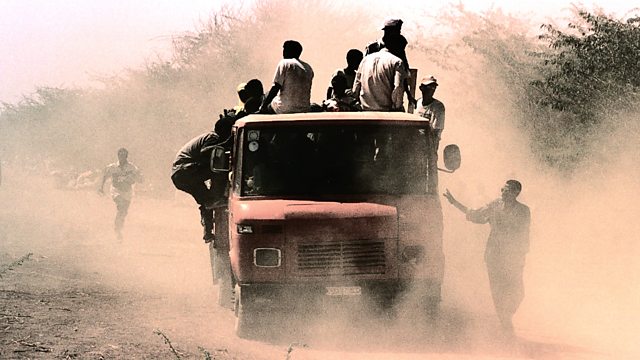 Drama by Michelle Lipton, inspired by a true story.
The day of the Immigration Court Case has come, and there are serious doubts about the credibility of Grace's claims of a de facto adoption. It takes Kyla to speak her mind in the witness box for Grace to finally hear the truth from the one child she still has with her.
What can Grace Atto say to convince the courts that her case is more exceptional than those of the hundreds of thousands of families separated by conflict; the hundreds of thousands of children all over the world living in poor conditions in refugee camps? What could she possibly say that would make the difference?
Grace ..... Wunmi Mosaku
Bonnie ..... Patricia Routledge
Leo ..... Greg Wise
Jacob/Elijah ..... Beru Tessema
Kyla ..... Yusra Wasrama
Frankie/Red Cross Man ..... Bijan Daneshmand
HOPO/ECO ..... Bea Comins
Solomon ..... Darren Hart
Truck Driver/Male Villager ..... Ali Rahman
Composer: Stephen Kilpatrick
Children's Choir: Dobcross Holy Trinity Primary School
Adult Choir: Leeds University Liturgical Choir
Executive Producer: Nicola Shindler
Director: Justine Potter
A Red production for BBC Radio 4.
Last on