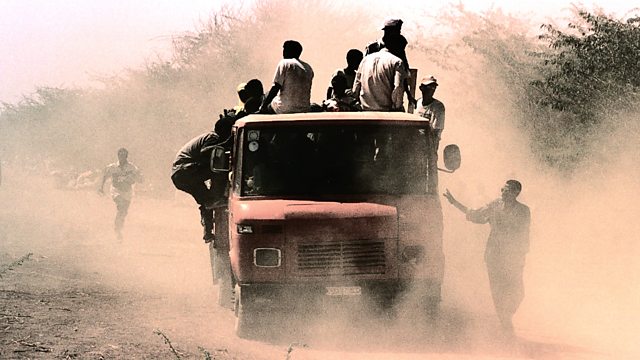 Drama by Michelle Lipton, inspired by a true story.
The fundraising event at the Cathedral turns into a huge success and Grace and Bonnie begin to prepare for the boys' arrival in England.
Tired of always being put last, Kyla has given up all hope that things will change for the better, even if her brothers do make it to the UK.
In Camp Kakuma, Leo has not told the boys that their mother has found them, but is it for their own good? A death is about to change their future and an innocent lie is uncovered that will risk everything.
Grace ..... Wunmi Mosaku
Bonnie ..... Patricia Routledge
Leo ..... Greg Wise
Jacob/Elijah ..... Beru Tessema
Kyla ..... Yusra Wasrama
Frankie/Red Cross Man ..... Bijan Daneshmand
HOPO/ECO ..... Bea Comins
Solomon ..... Darren Hart
Truck Driver/Male Villager ..... Ali Rahman
Composer: Stephen Kilpatrick
Children's Choir: Dobcross Holy Trinity Primary School
Adult Choir: Leeds University Liturgical Choir
Executive Producer: Nicola Shindler
Director: Justine Potter
A Red production for BBC Radio 4.
Last on