Add music you love and enjoy it with
Felicity Finch visits Fairbridge Centre. It has been advising girls on how to protect themselves. Jenni is joined by Rebecca Graham and Frances Done, Chair of the Youth Justice Board.

For over 60 years, the impresario Lilian and Hochhauser has brought over russian ballet and opera talent. Lilian and her husband have been awarded the Order of Friendship by Russia. She joins Jenni.

To discuss whether modern technology changed the way we end relationships Jenni is joined by the author Jojo Moyes and the journalist India Knight.
The Hochhausers: Bringing Russian Talent to the UK

For over 60 years, the British impresarios Lilian and Victor Hochhausen brought over Russian talent, from Shostakovich to Baryshnikov to the UK. In recognition of their work they have just been awarded the Order of Friendship by Russia. They join Jenni to talk about their work.

The Bolshoi Opera and Ballet at the Royal Opera House, Covent Garden, 19 July – 8 August 2010

Girls and Gangs - How do we deal with a culture of gang violence against young women?

The police, prisons and probation services need to do more to tackle the growing dangers of young people getting involved in gangs, according to a new report commissioned by the Youth Justice Board. There is also anecdotal evidence that girls are being treated as trophies by male gang members and subjected to sexual acts which are recorded on mobile phones and passed around. Fairbridge is a national charity which works with vulnerable young people to help build their confidence and life skills. They have launched a pilot project called "Because I'm Worth It" to advise at-risk girls on how to become more aware of, and protect themselves from potentially risky situations with boys. Felicity Finch went to the Fairbridge Centre in South London to see the work that they do. Jenni is joined in the studio by victim support worker Rebecca Graham and Frances Done, Chair of the Youth Justice Board to discuss British gang culture and how violence can be used against women.

Has modern technology changed the way we end relationships?

It was an overheard examination of the nuance of the short text message "Later. x" that sparked Jojo Moyes to write her latest novel, 'The Last Letter From Your Lover'. To discuss whether modern technology changed the way we end relationships Jenni is joined by Jojo Moyes and the journalist India Knight.

'The Last Letter From Your Lover' by Jojo Moyes
Woman's Hour Power List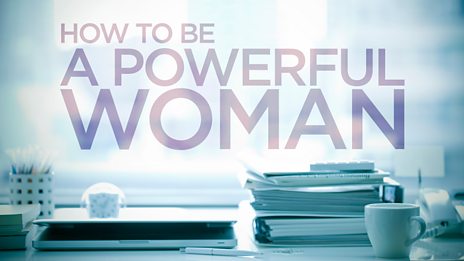 Superstars, polititians, CEOs & entrepreneurs grace the inaugural Woman's Hour Power List
Free downloads
Discover cooking techniques and tips to help you perfect your cooking know-how. Jenni Murray and…

Which women have the biggest impact on Britain's economy, society, politics and culture today?…

Woman's Hour brings you the big celebrity names and leading women in the news, with subjects ranging…